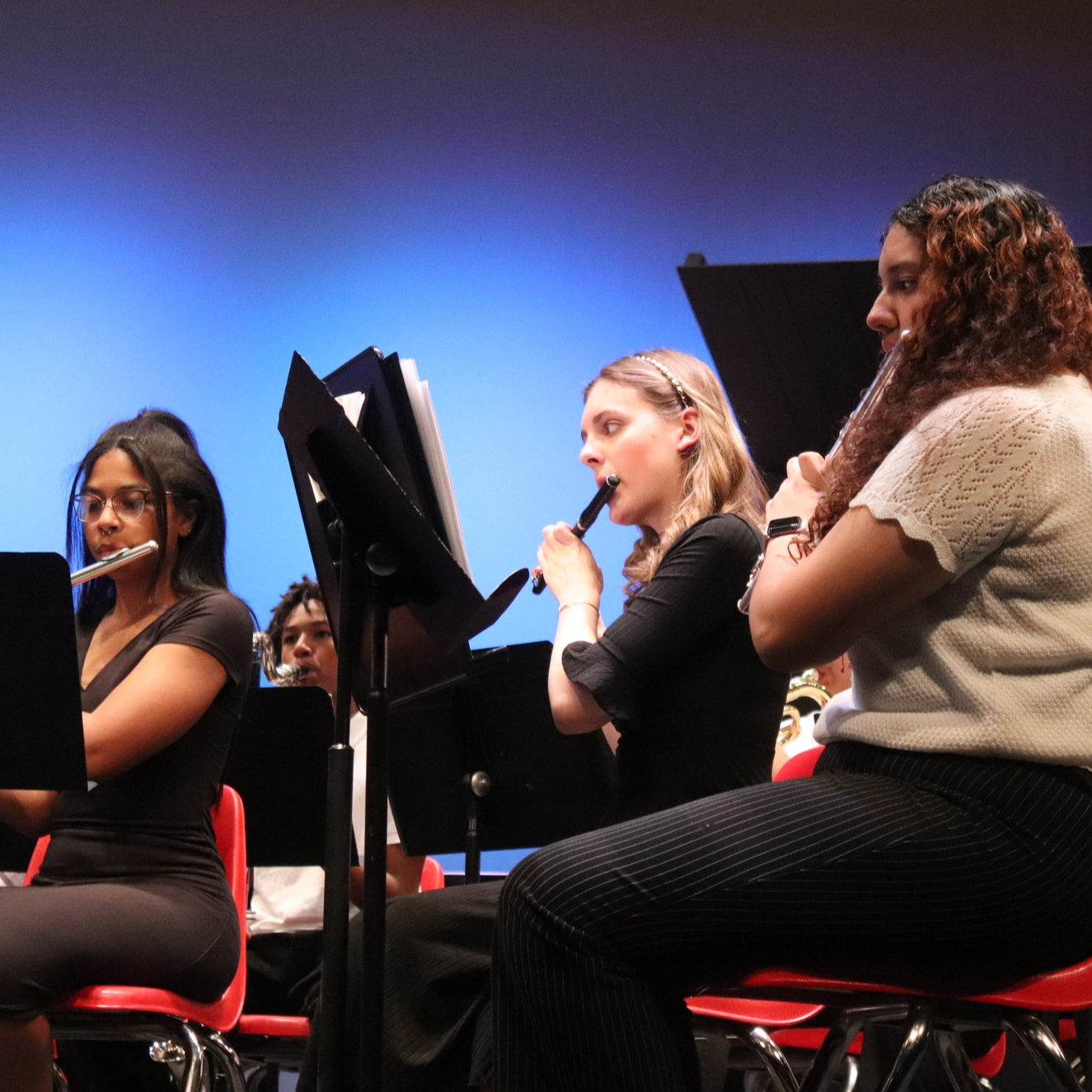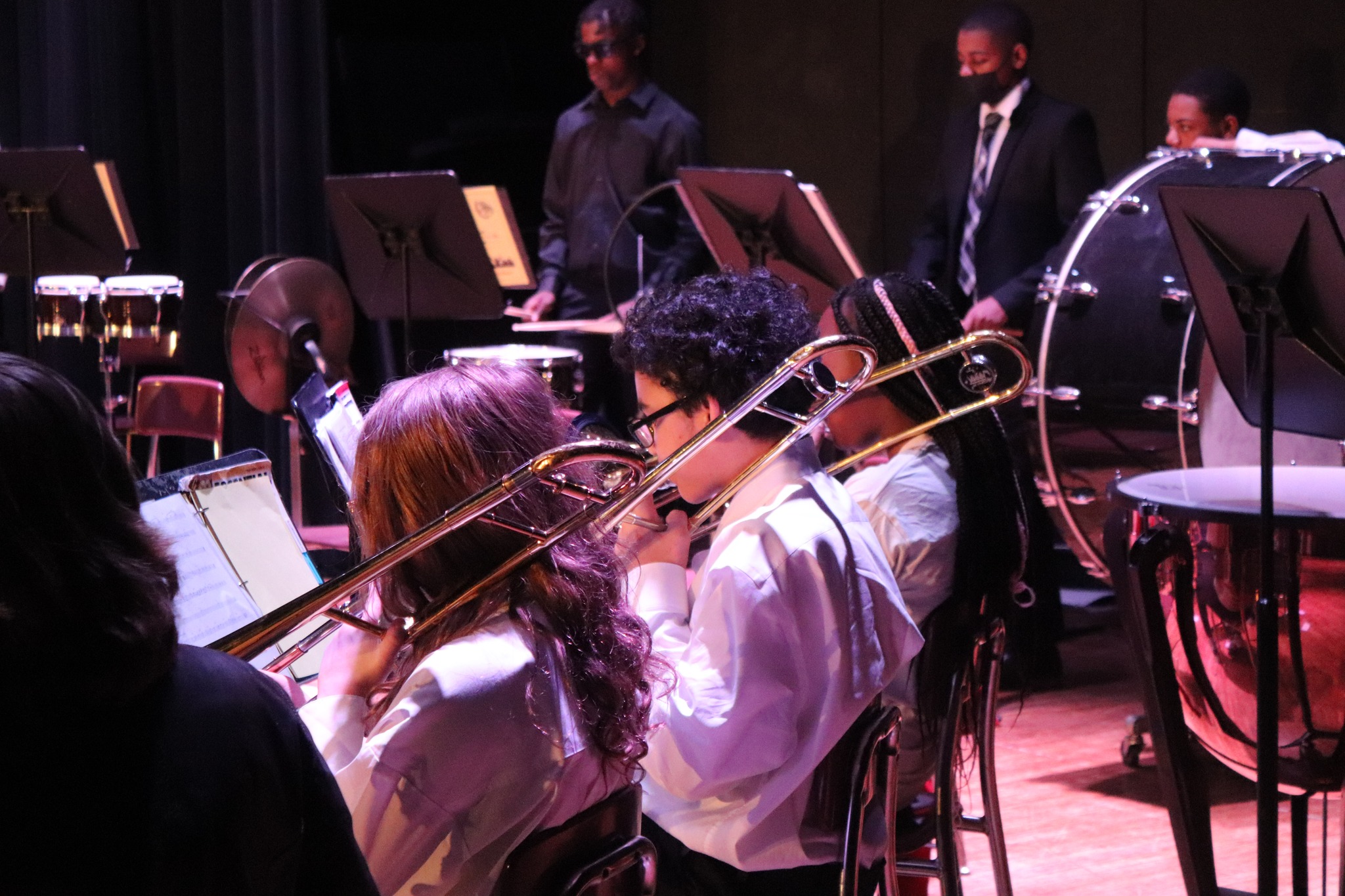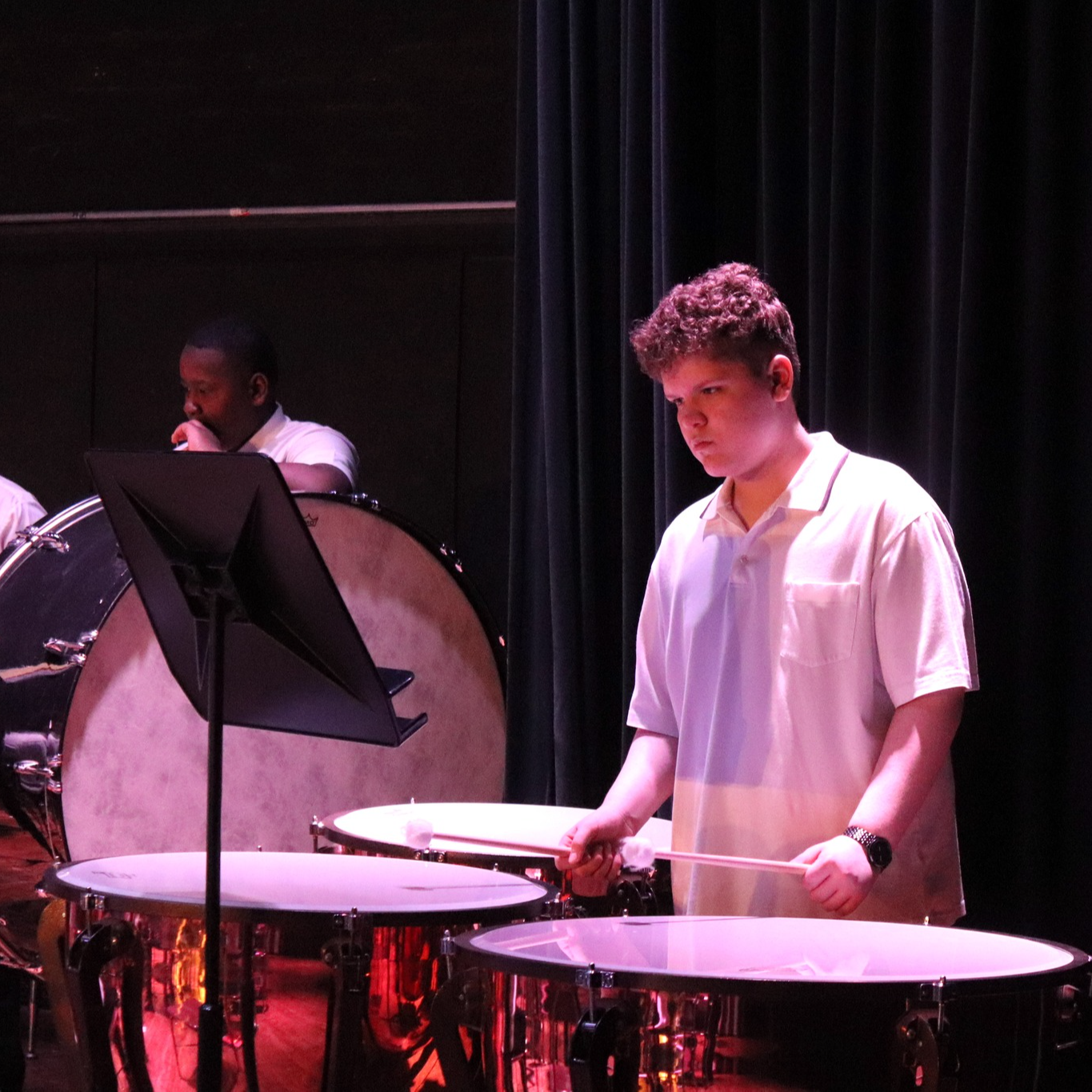 Martinsville City Public Schools offers band at the middle and high school level as part of its well-rounded educational program. The skills students learn in band will help them find success on the stage, in the classroom, and in their lives outside of school.
The Martinsville High School Band has maintained a tradition of excellence for more than 75 years. Currently under the direction of Brian Joyce and Grayson Givens, the band program consistently involves over 20% of the school population.
In recent years the band program has received superior ratings in Concert and Jazz festivals in Universal Studios-Orlando(2006), Walt Disney World (2000, 2004, 2008, 2012, 2016, 2023), Atlanta (2009, 2013, 2018), Toronto (2002), Virginia Beach (2011, 2018), Pigeon Forge (2017), Myrtle Beach (2005), and Carowinds (2022).
The Bulldog Marching Band and Jazz Band has performed the Star Spangled Banner on televised national broadcasts for FOX, FS1, NBC, and ESPN and performed in the Governor's Inaugural Parade for Governor Tim Kaine in 2006 and Governor Terry McAuliffe in 2014. The band has made three appearances in the Washington DC St. Patrick's Day Parade and was named best band in 2010 and best visiting band in 2014.
Martinsville High School also received the Grammy Museum Foundation GRAMMY Signature School Community Award in 2017 for outstanding efforts in high school music education.
Martinsville Middle School Band
The Martinsville Middle School Band program is an excellent opportunity for students to explore their interest in music and learn or grow their skills. The band program is about more than musicianship. In band, students have the opportunity to interact with students they may not otherwise see during the school day, learn new skills, and express themselves creatively. Join today and become part of the long and proud legacy of the Martinsville Band!
2023 "Find Your Instrument" Sessions
MMS Band Director Mr. Givens will hold several drop-in sessions over the summer for rising 6th graders interested in joining the MMS band. In order to keep the number of students in each session small enough for individual help and instruction, you must pre-register for your desired time via Sign Up Genius.
You only need to attend one session, and you will only need to stay until you have made your selection.
The 2023 "Find Your Instrument" sessions are:
Tuesday, June 20, 1:00 – 2:30 p.m.
Wednesday, June 21, 1:00 – 2:30 p.m.
Tuesday, June 27, 5:00 – 6:30 p.m.
Tuesday, July 11, 1:00 – 2:30 p.m.
Tuesday, July 11, 5:00 – 6:30 p.m.
Wednesday, July 12, 1:00 – 2:30 p.m.
Saturday, July 15, 10:00 am – 12:00 p.m.