During MCPS' recent celebration of Engineering Month, students at several of our schools participated in an epic paper airplane competition. Students researched, designed, and launched their own paper planes, giving our youngest learners a chance to experiment with important STEM-related concepts such as aerodynamics, force, and resistance. Here's a look at some of our MMS students who participated in the challenge and took home some awesome prizes!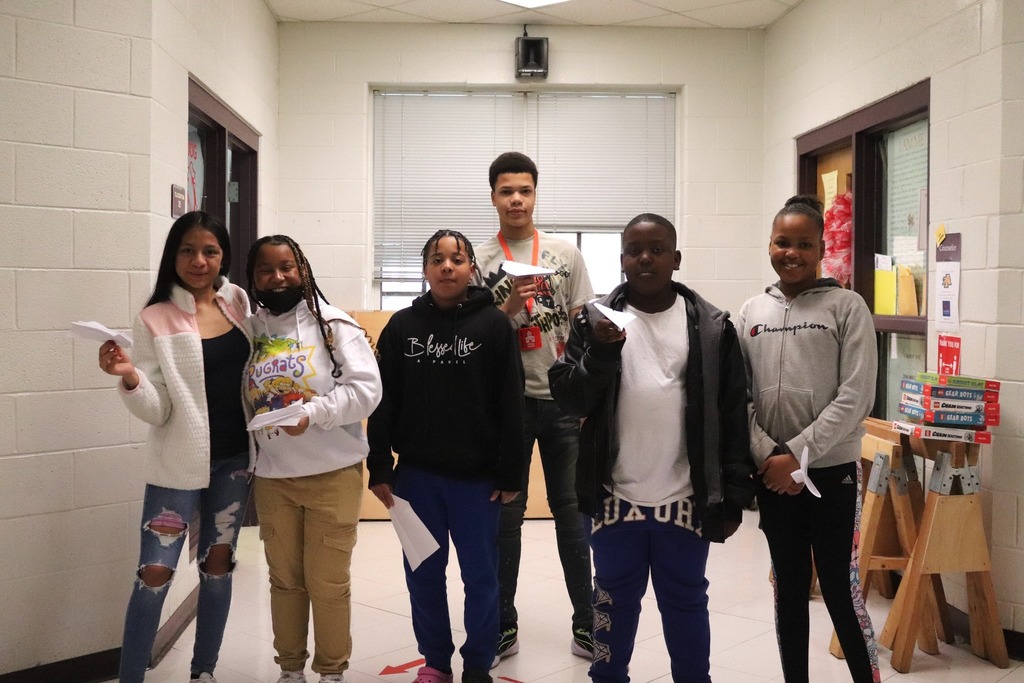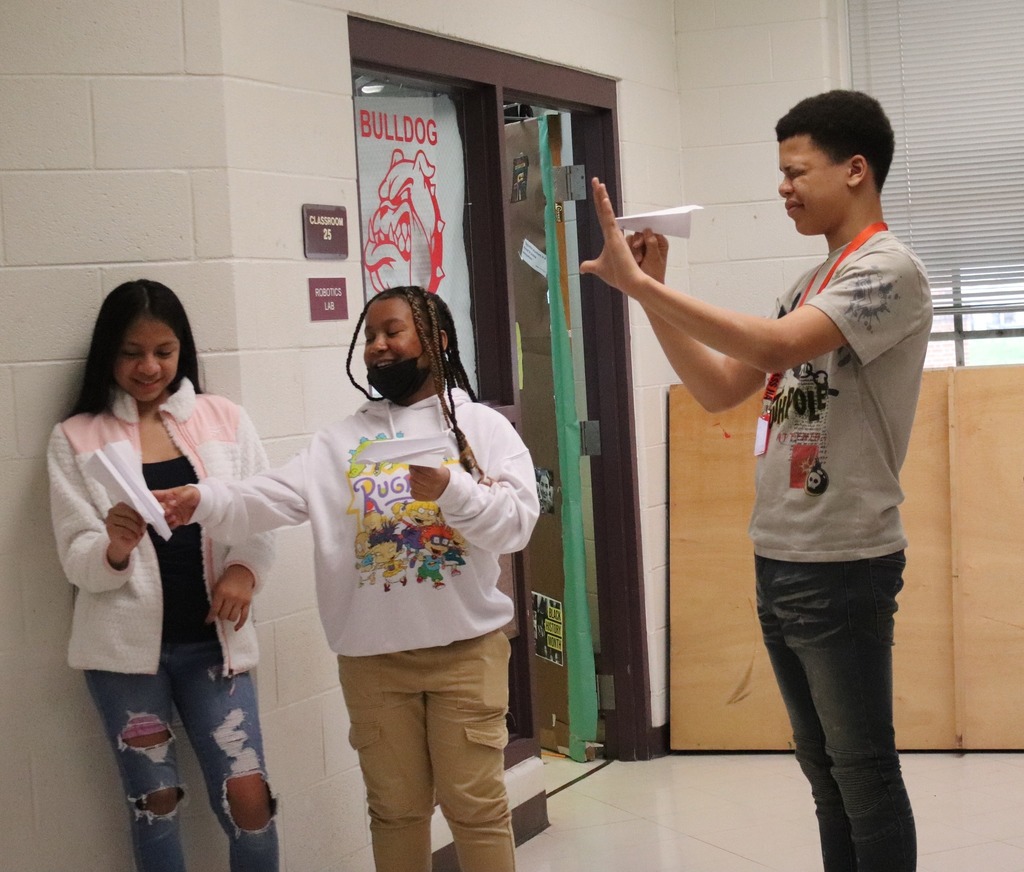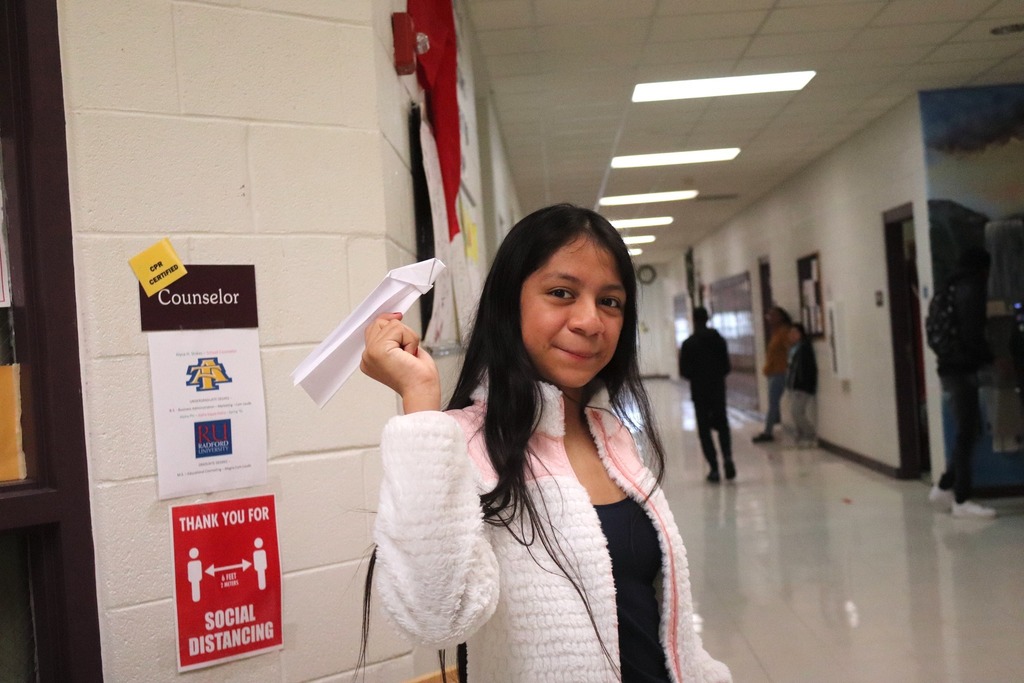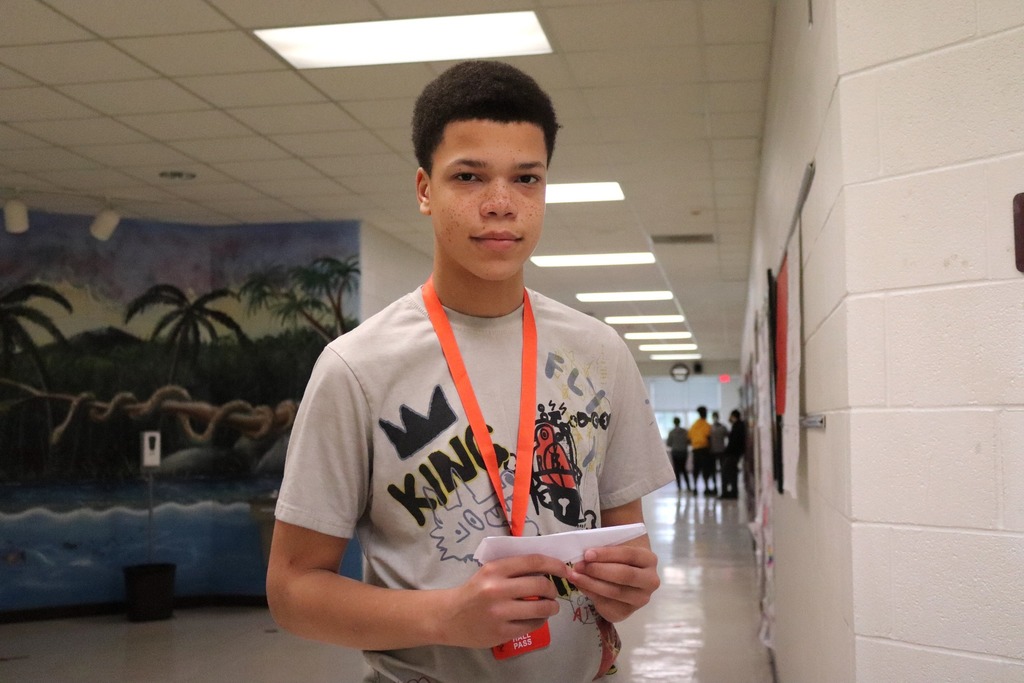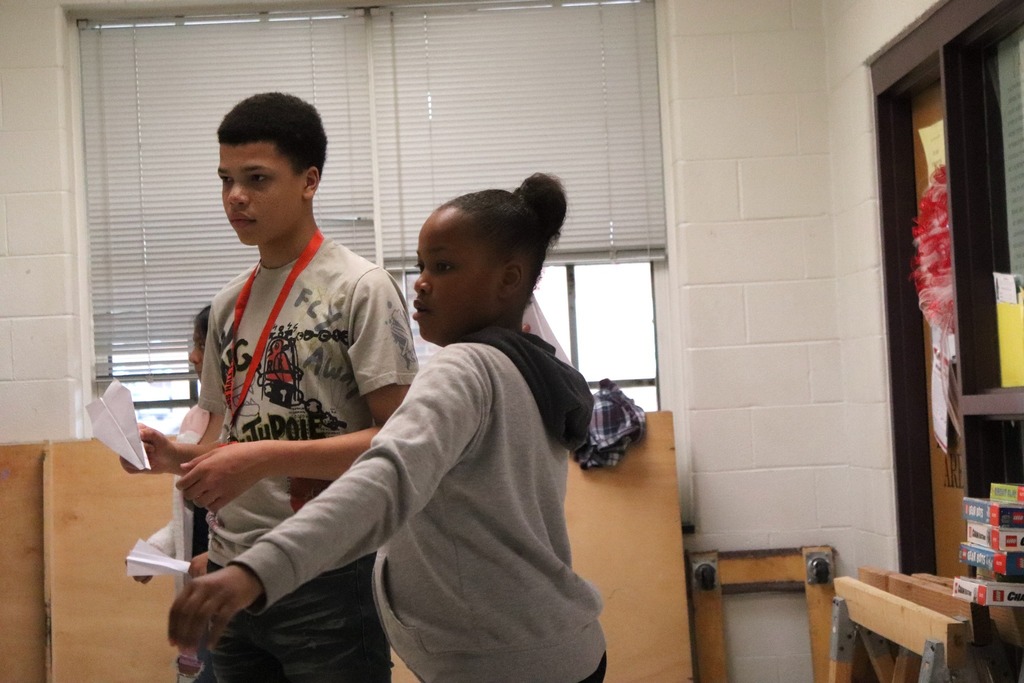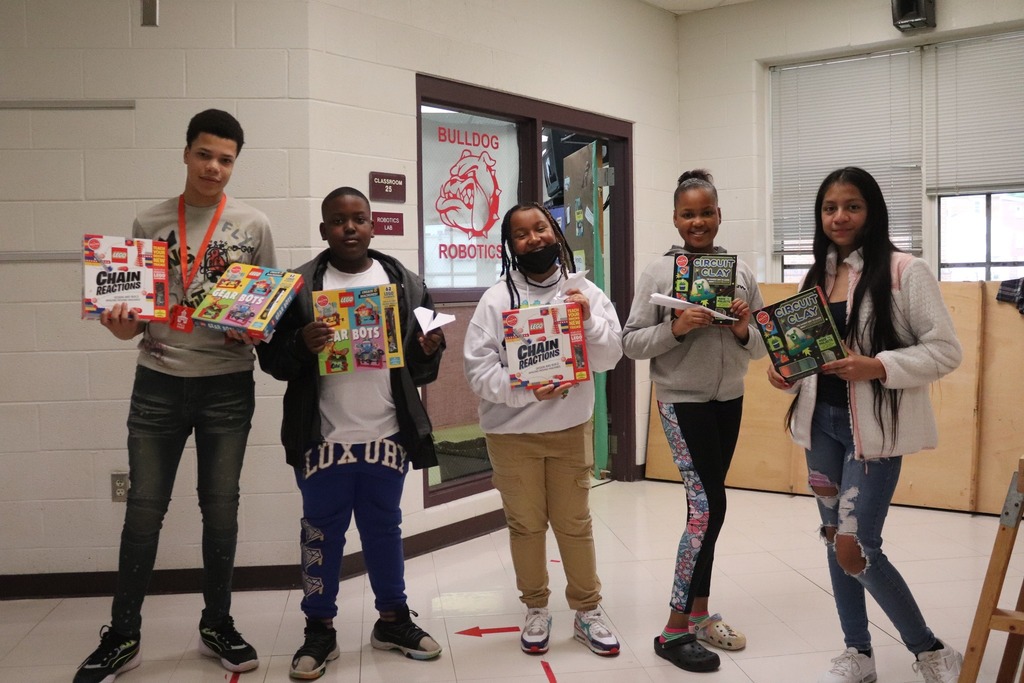 Wow! MCPS had NINE teams compete this weekend at the Piedmont Regional Odyssey of the Mind Tournament! Four teams placed first in their categories to advance to the state tournament next month, including all three of the Middle School teams that competed and one team from PHES! Teams from PHES and AHES also took home multiple top three finishes in their categories. Congratulations to all teams and their coaches for all their hard work over the last few months, and for their amazing performances on competition day!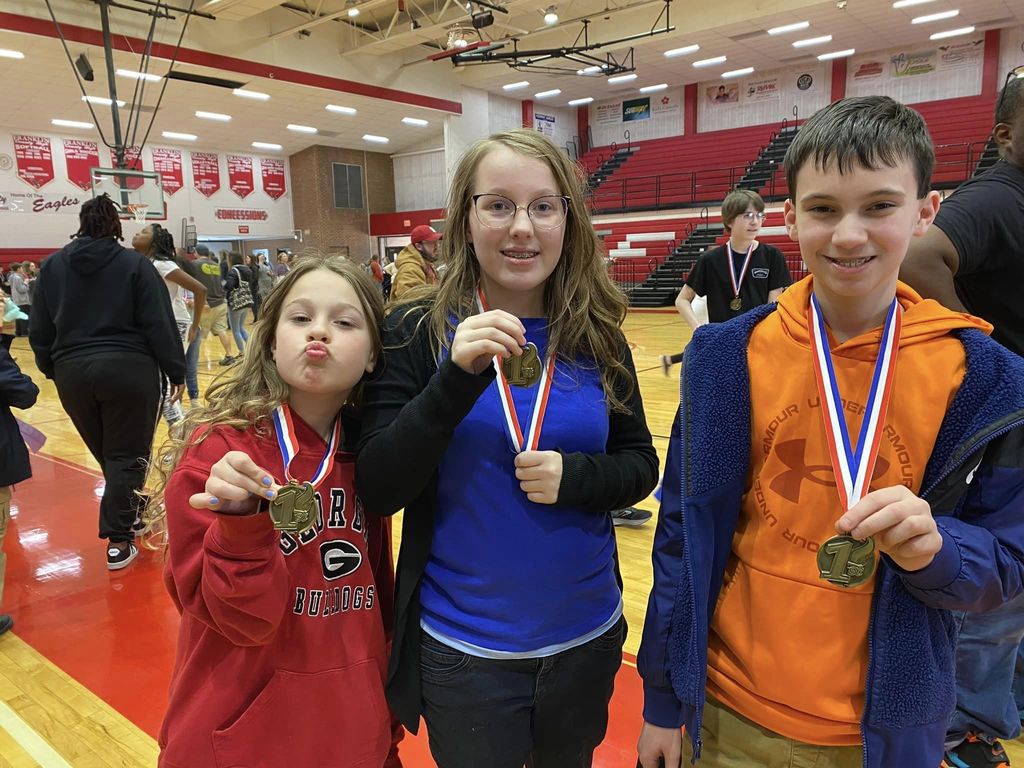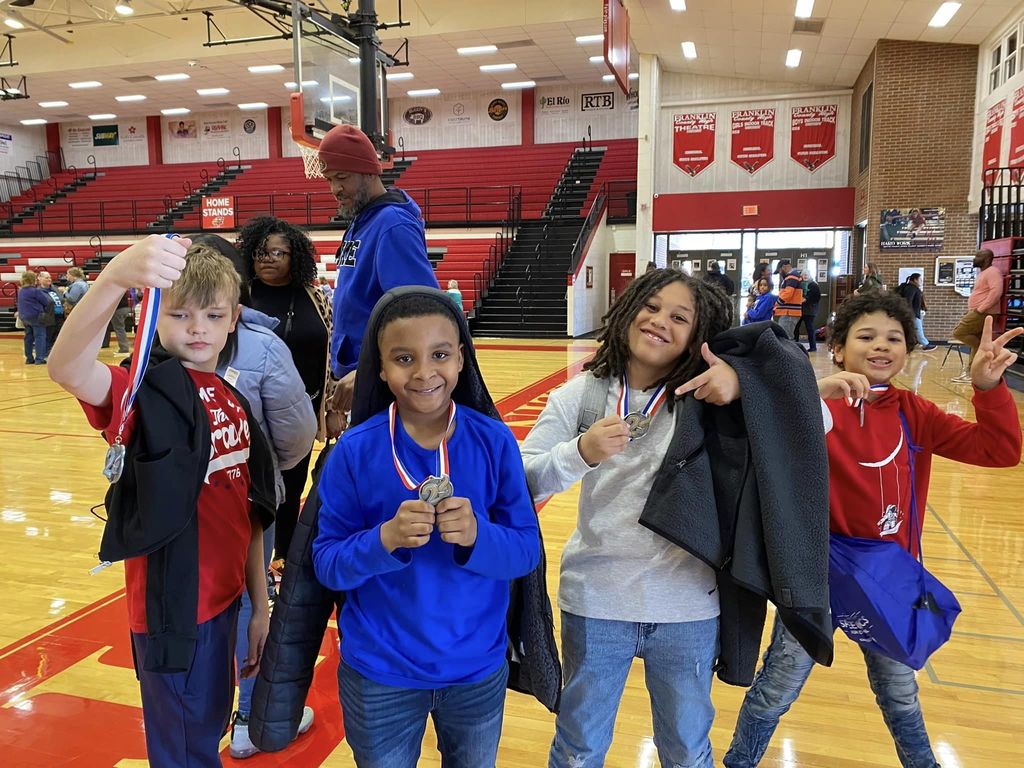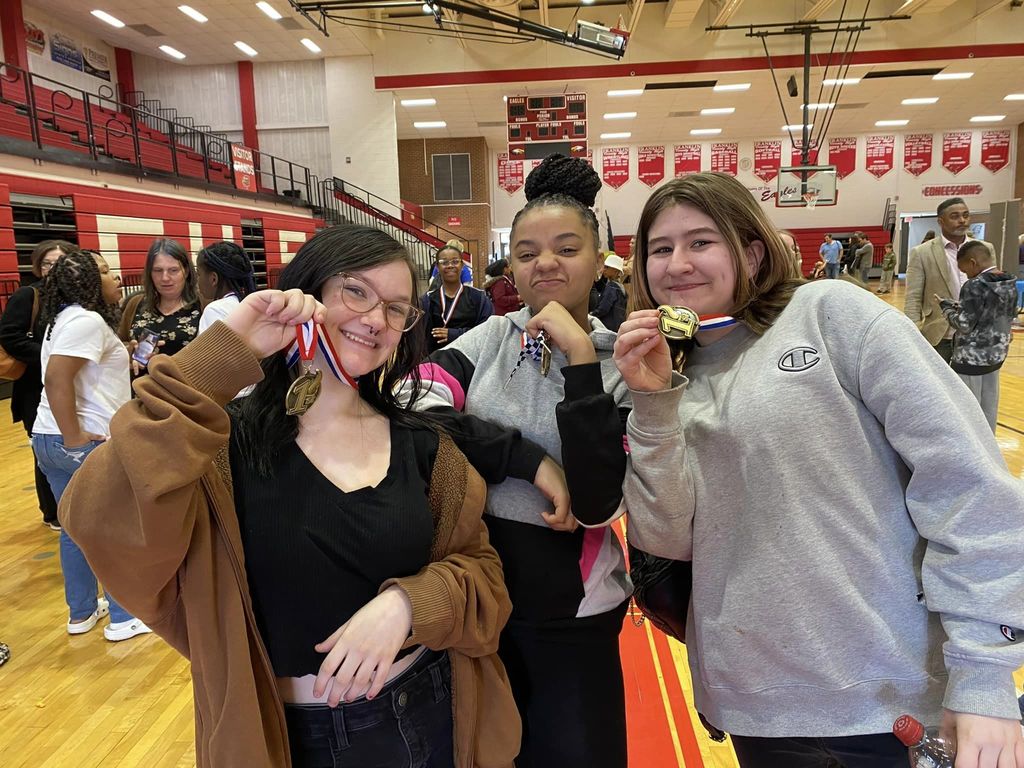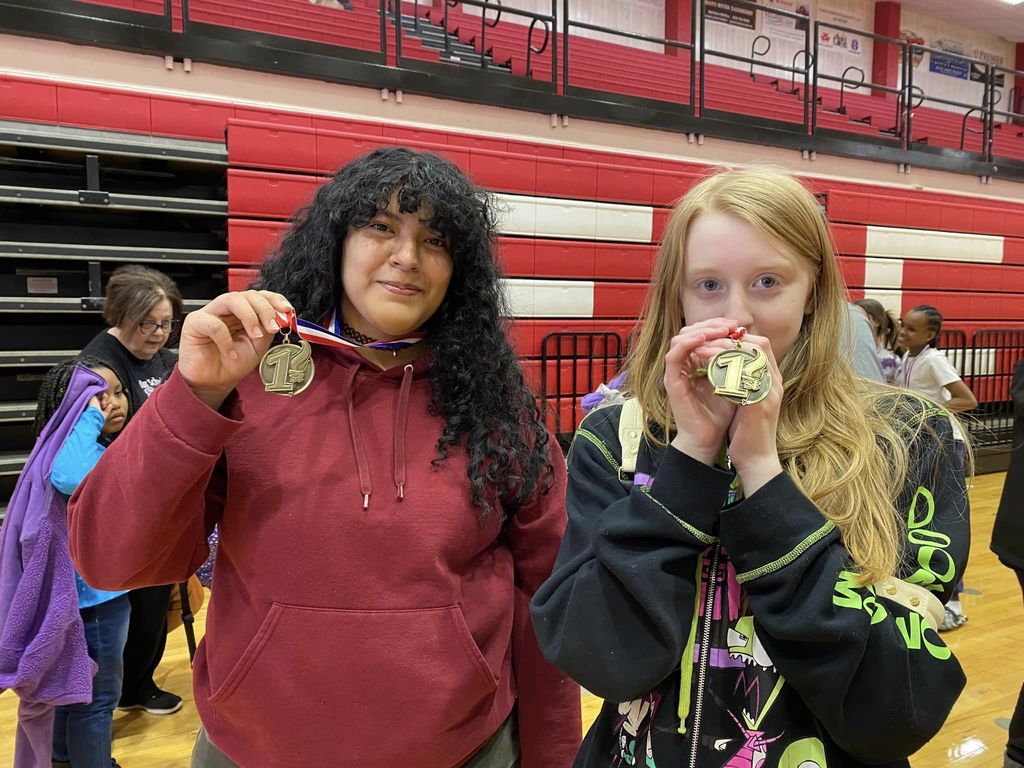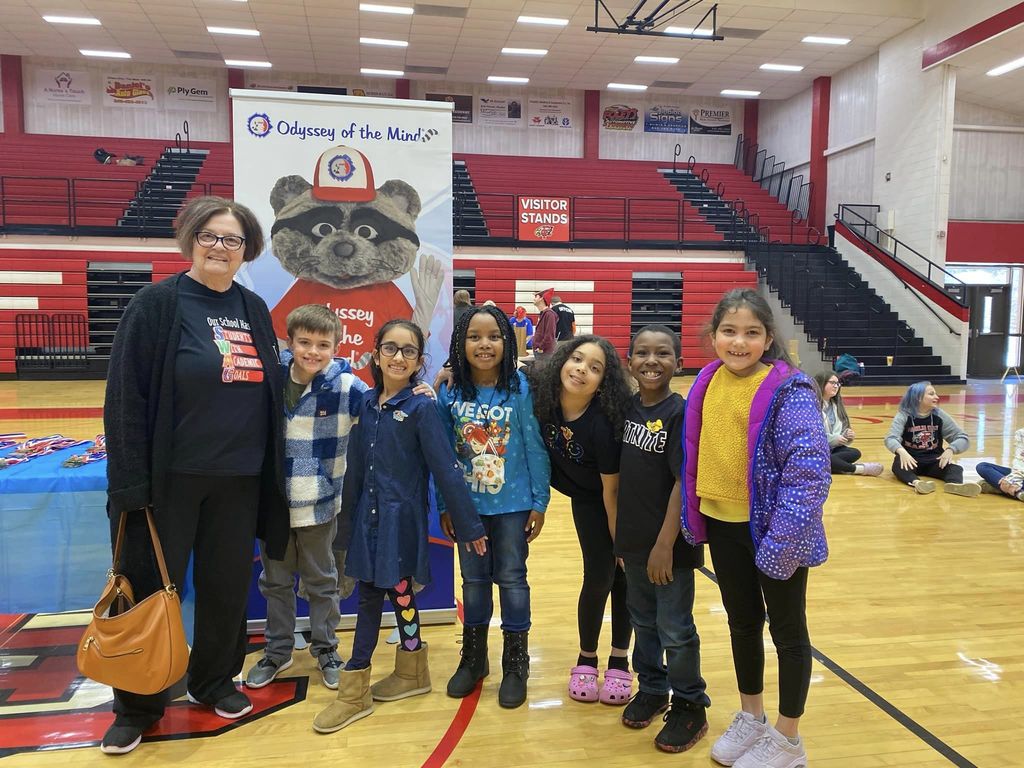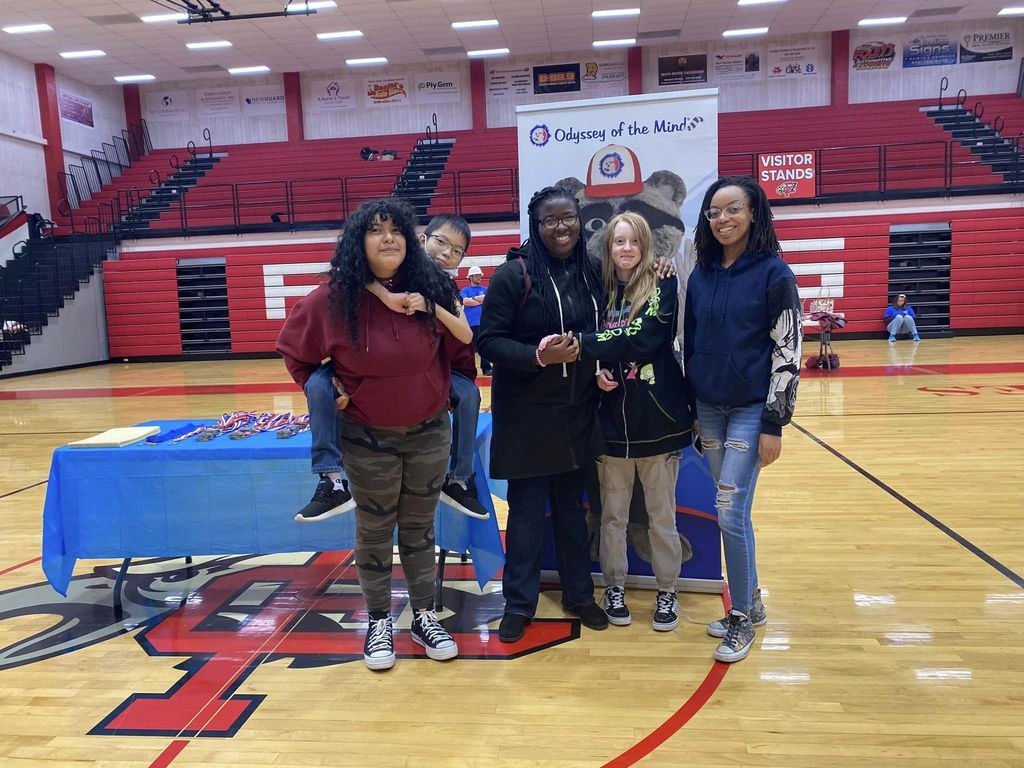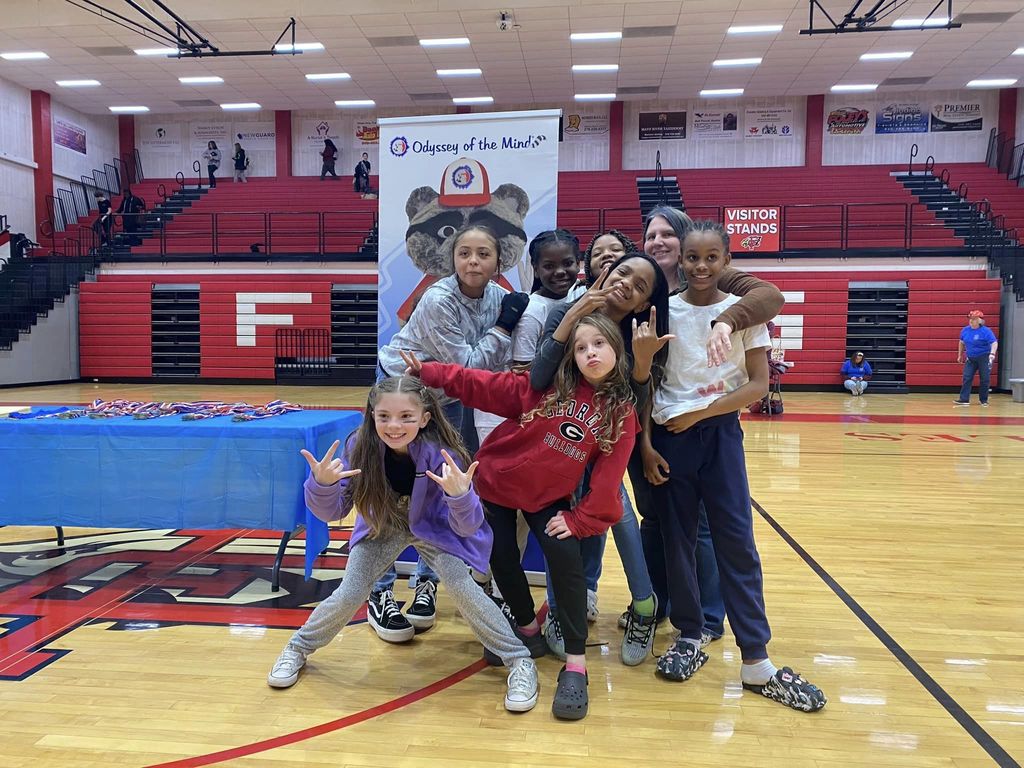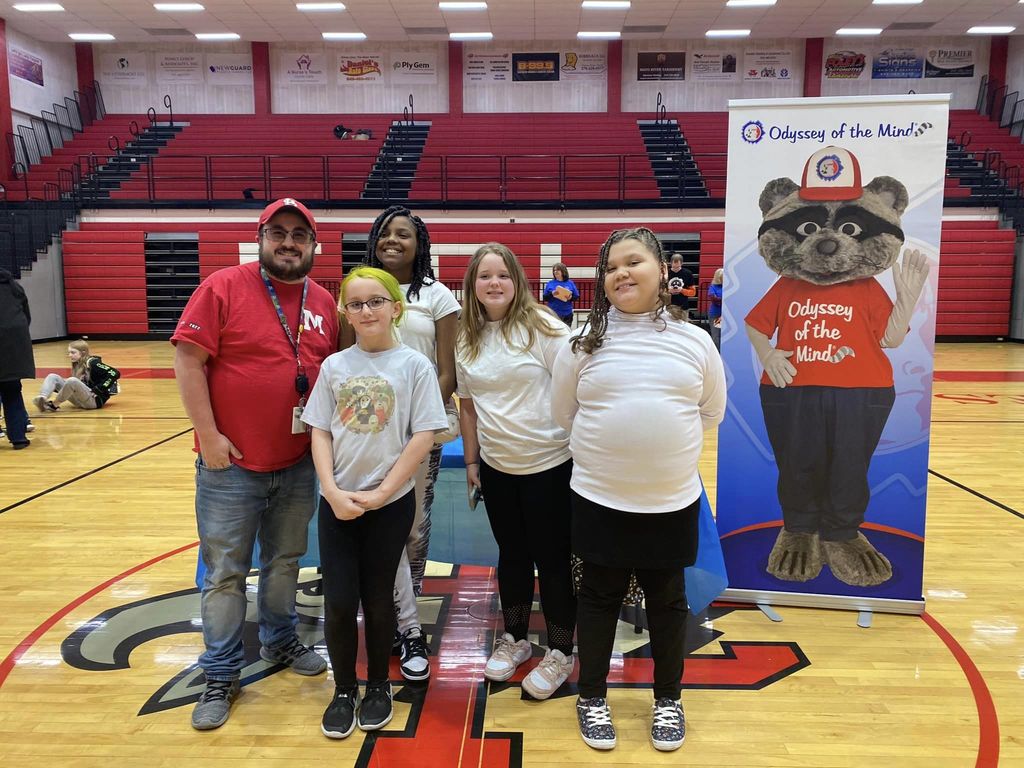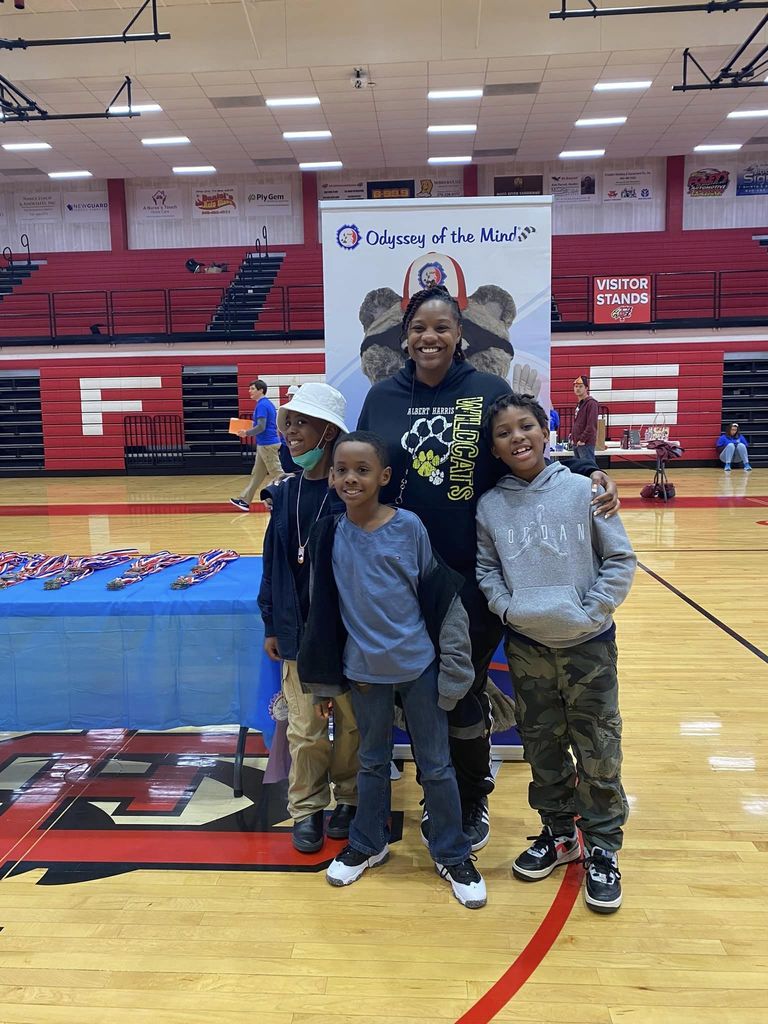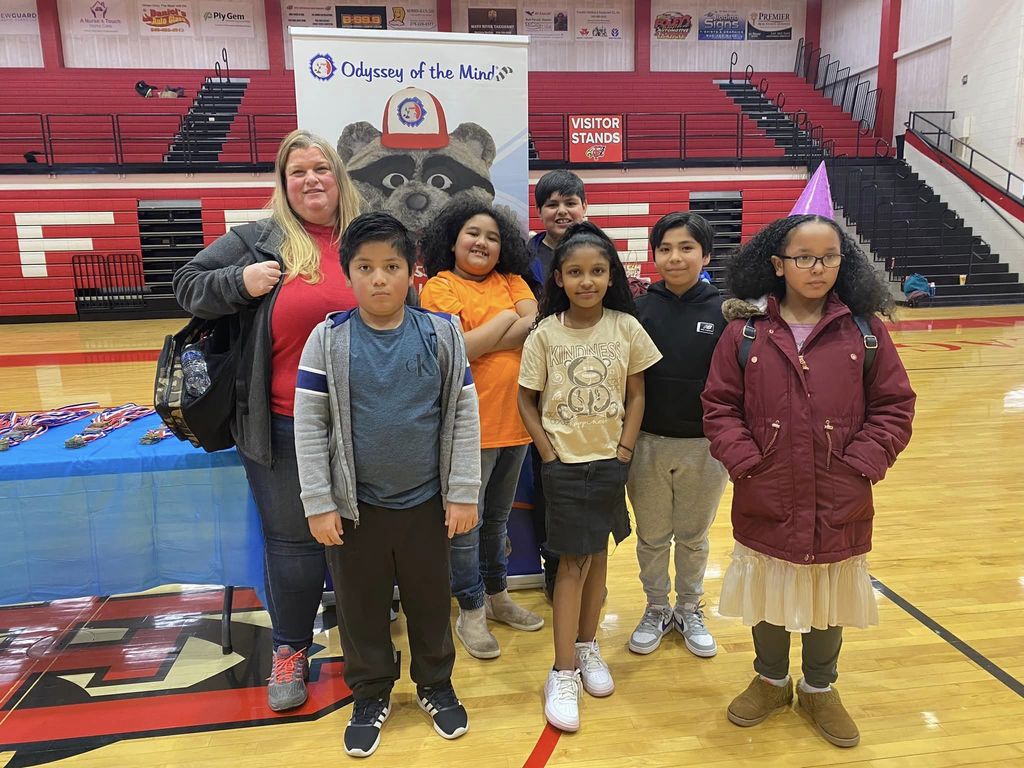 ☘️ This morning, a beautiful rainbow briefly appeared over Patrick Henry Elementary School! One lucky leprechaun was outside to witness the magical moment. Instances like this that remind us that our schools are not just places of learning, but treasures in our community, just like a pot of gold at the end of the rainbow! 🌈🌟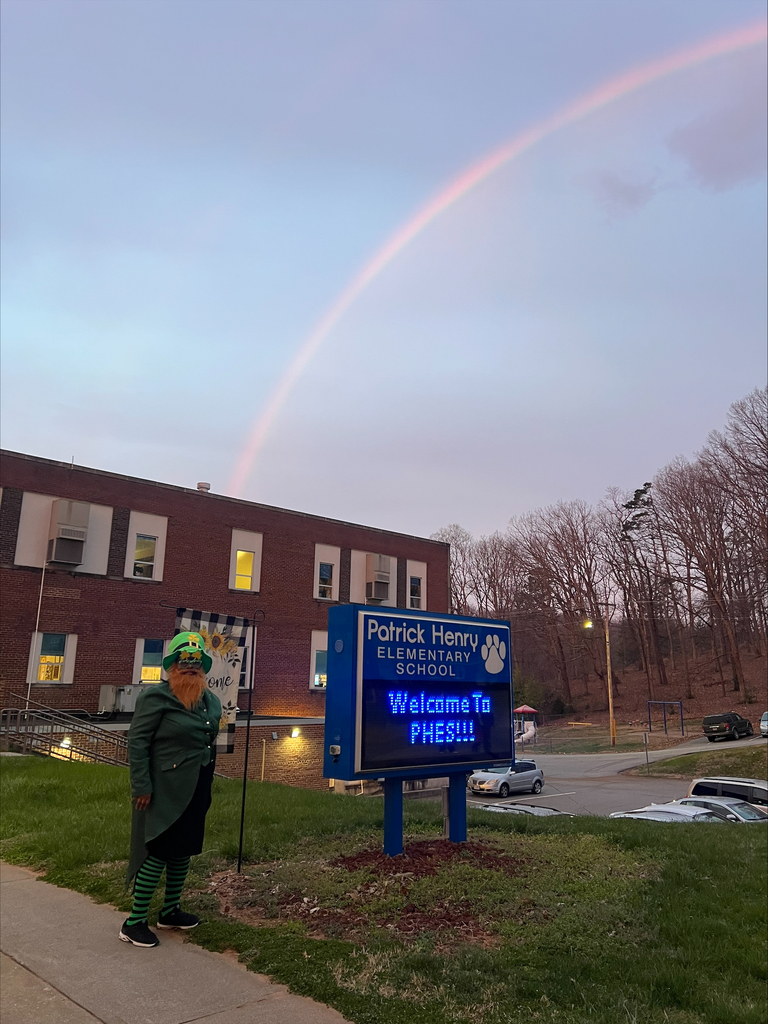 MCPS will host a meningococcal vaccine clinic for rising 7th and 12th grade students on April 20 and 21 at Martinsville Middle School. This vaccine is required by the Virginia Department of Health, Virginia Department of Education, and is state-mandated. Consent forms should have been mailed to parents and must be returned no later than Friday, March 17. Forms can be turned in at MHS to Tristan Sarver, RN, and at MMS to Toya Johnson, LPN. If the student has insurance, please bring a copy of their insurance card on the day of the clinic. If you have any questions, contact: Tristan Sarver at (276) 403-5788 or
tristan.sarver@martinsville.k12.va.us
Toya Johnson at (276) 403-5735 or
tjjohnson@martinsville.k12.va.us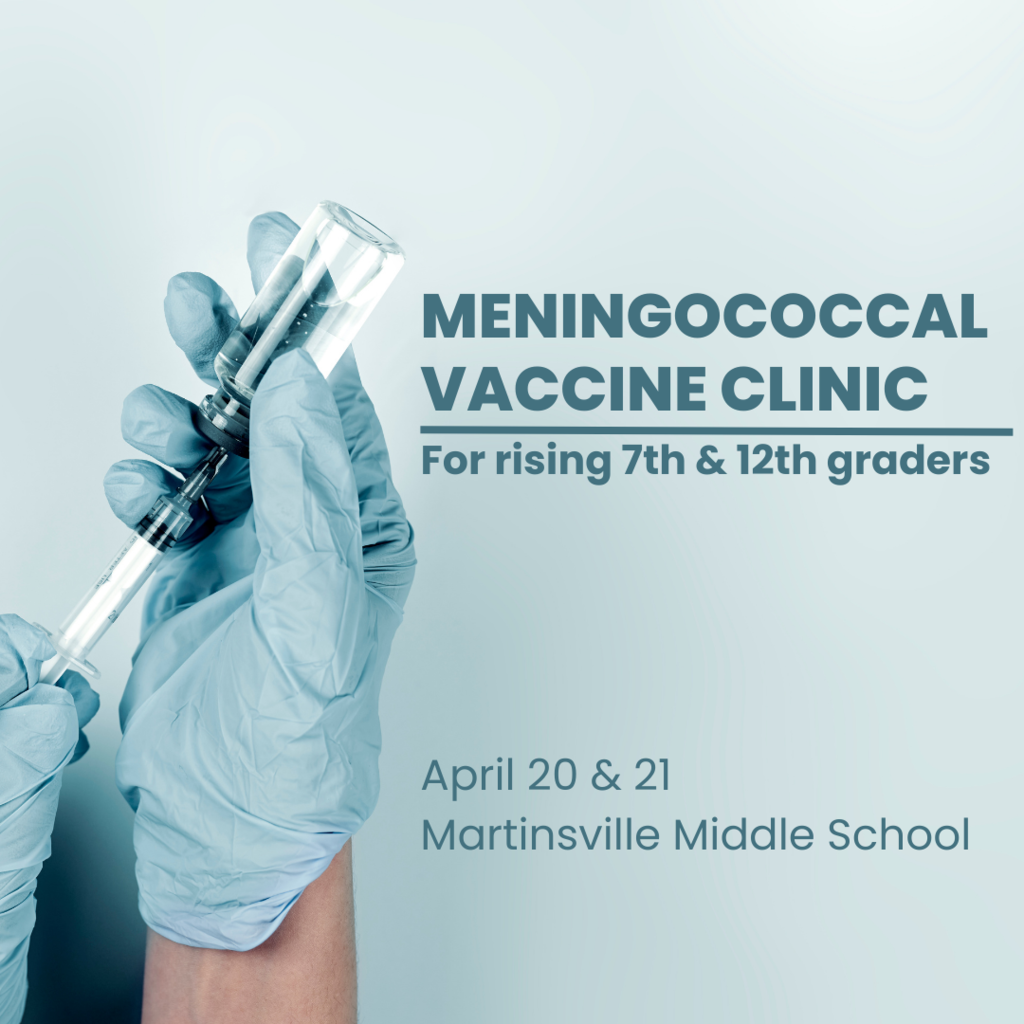 Congratulations to all the talented performers who took part in the Martinsville Middle School PBIS talent show yesterday! From amazing songs and dances to impressive displays of karate and gymnastics, the show was packed with fantastic performances. We also can't forget to mention the incredible faculty band who rocked the house! What an amazing showcase of talent. We can't wait to see what you'll do next! Congratulations to the talent show winners: 🏆 1st: Ben Pickett for his karate performance 🏆 2nd: Abbi & Olivia Campbell for their tumble routine 🏆 3rd: KeAndrius Beal & KyKira Johnson for their duet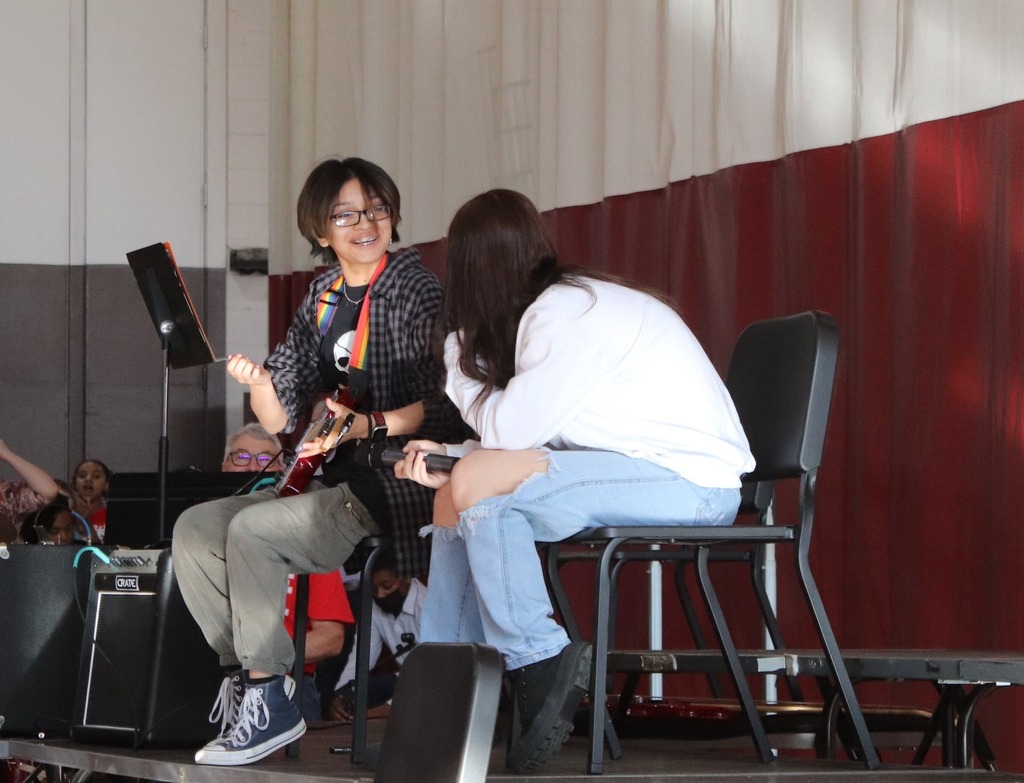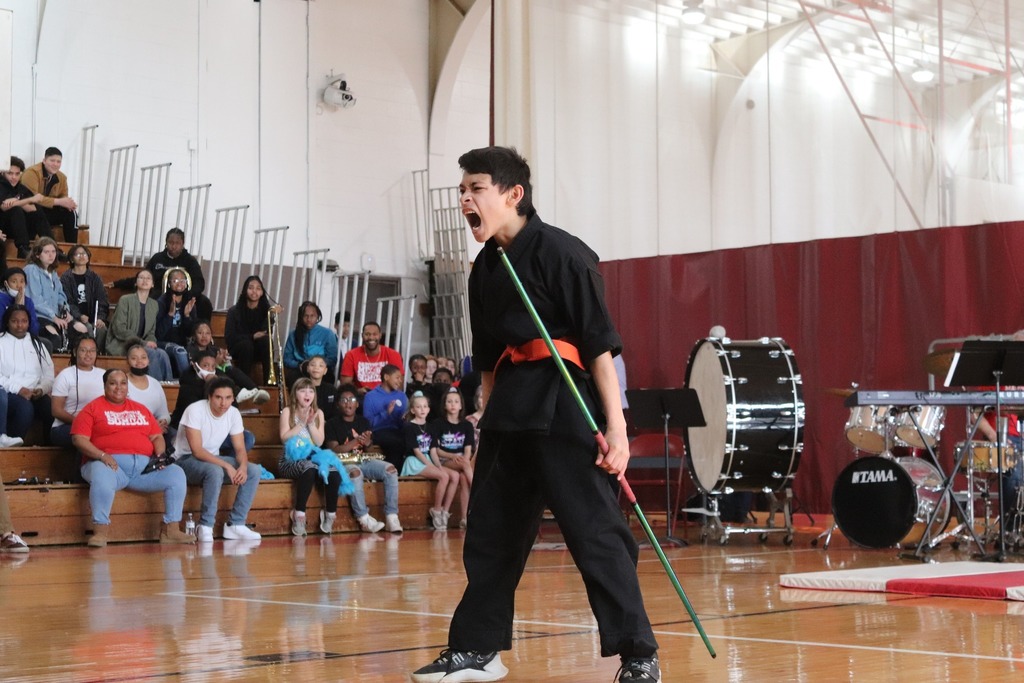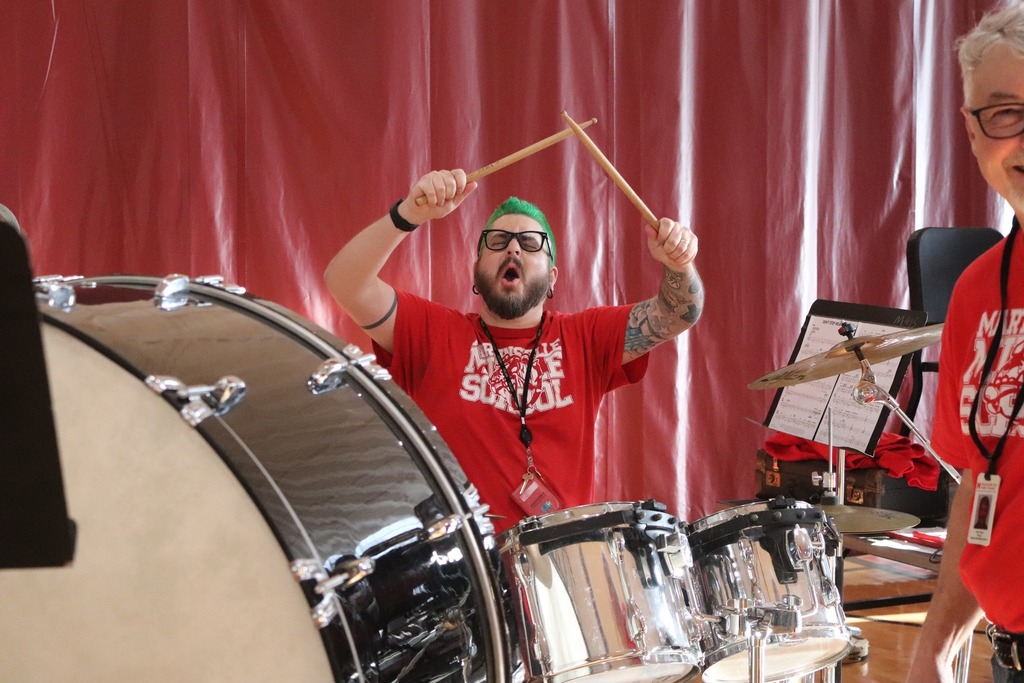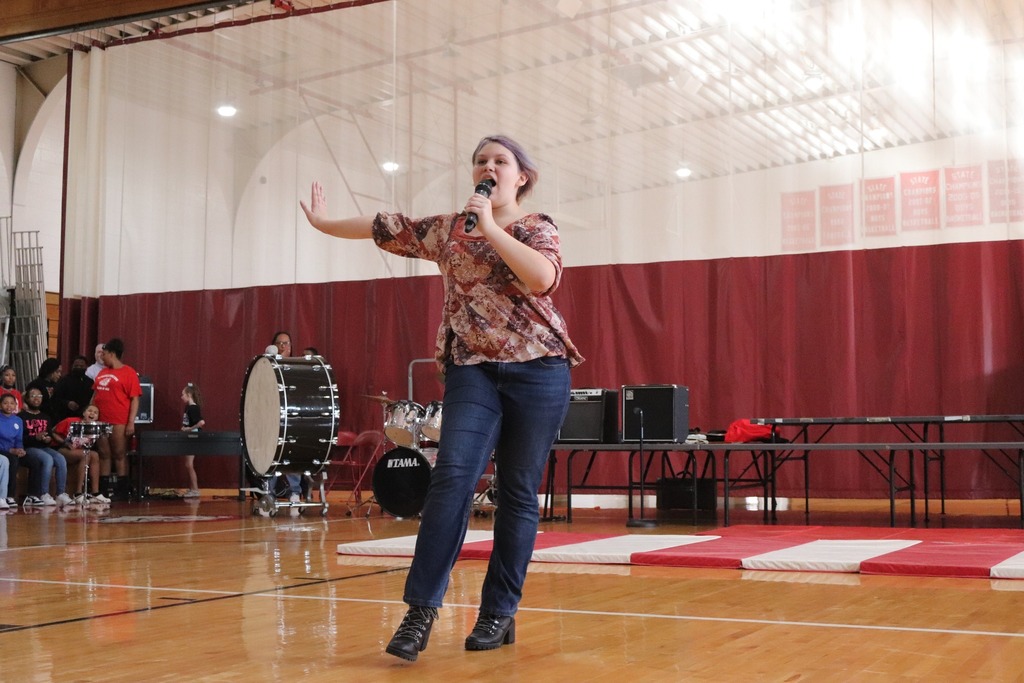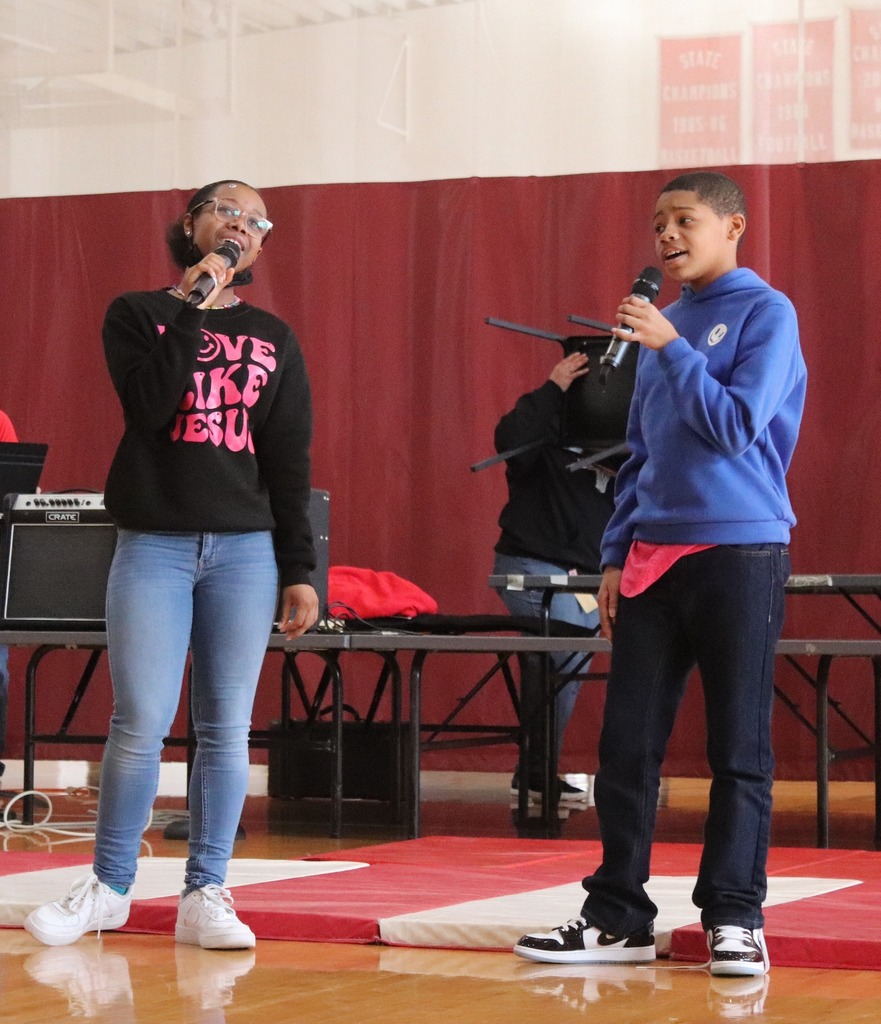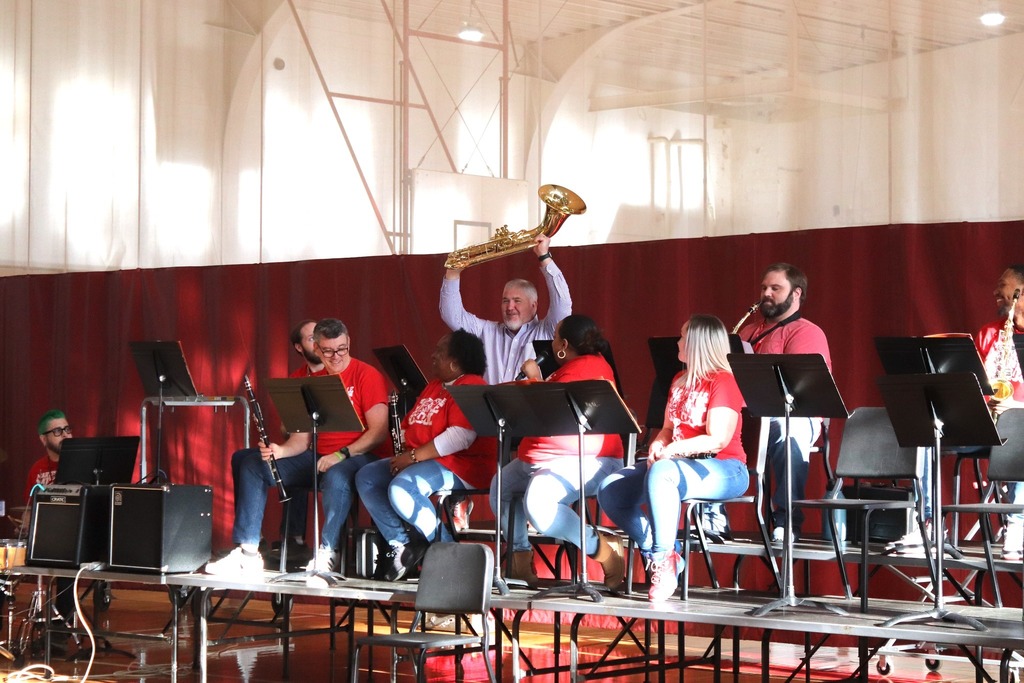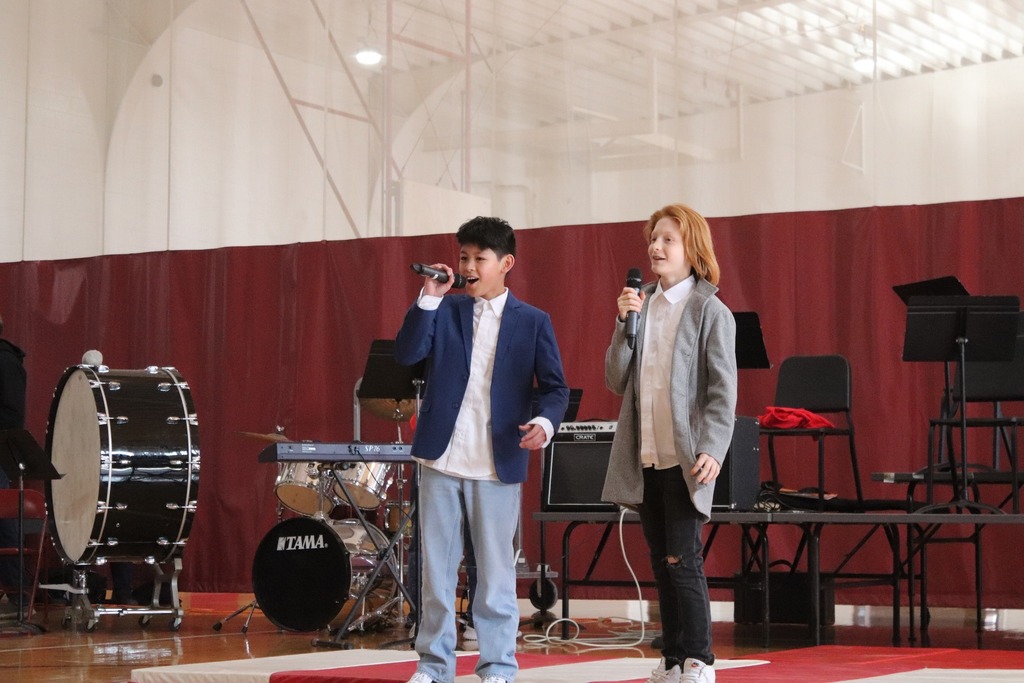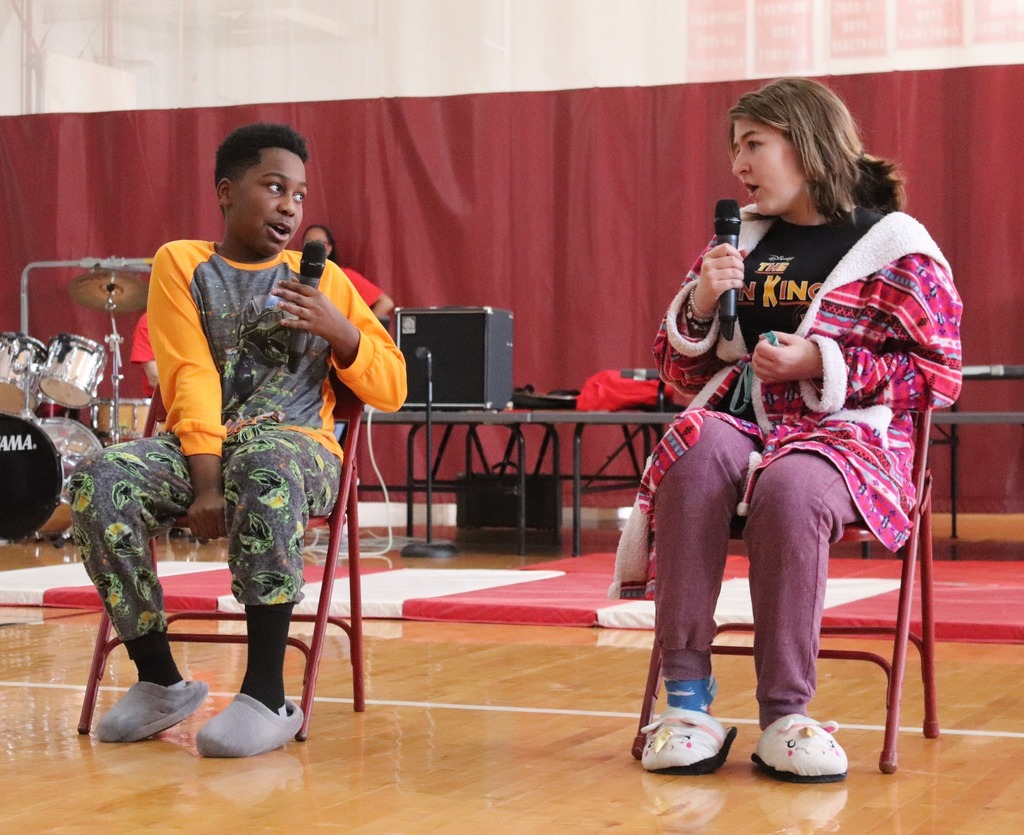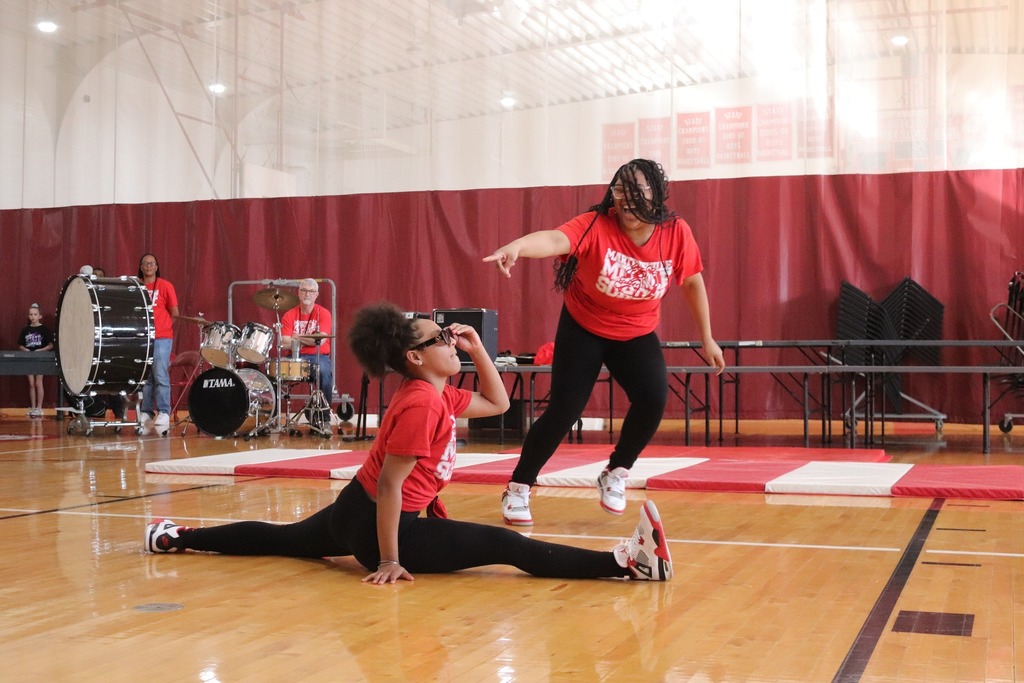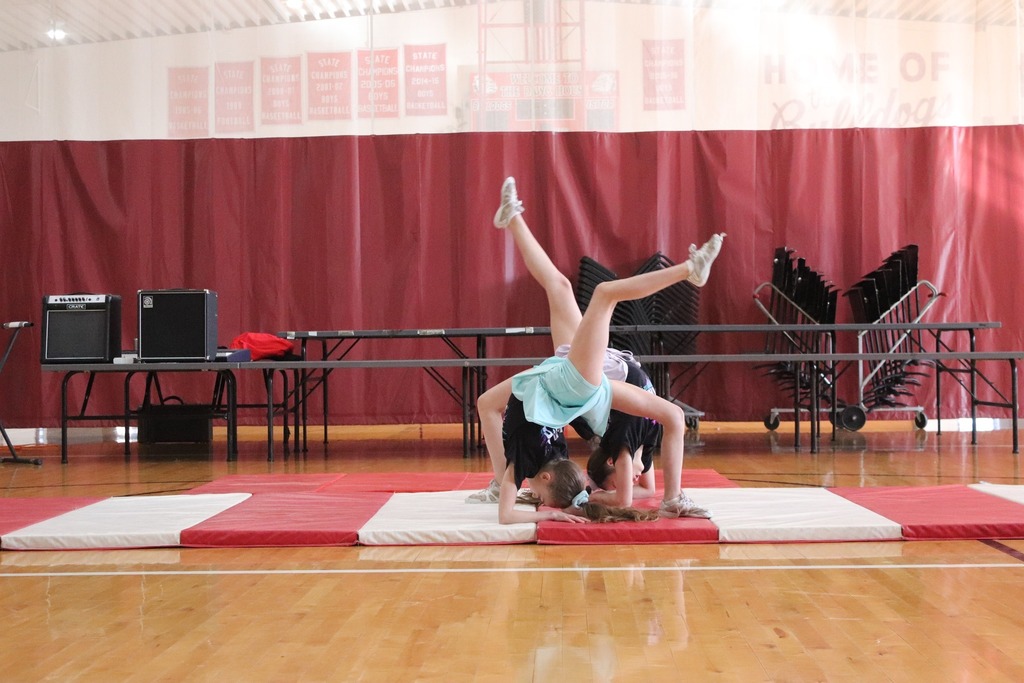 Yesterday, on Pi Day, MMS recognized those students who placed at the Virginia Military Institute's Middle School Math Day, hosted by VMI's Department of Applied Mathematics. The competition, focusing on mathematical modeling, challenged students to answer one question: how many people are streaming video right now? Students were given data about world populations, time zones, internet access, and more and judged on the process of determining their answer. The presentation by Amyah Richardson, Sherman Dillard, and Trinitee Prunty was determined to be the best from MMS. The judges praised their use of assumptions to simplify the problem and the clarity of their reasoning. The team of Jaden Ayoub, Pedro Niccesio, and Tyson Hairston was judged the most creative of all presentations submitted during the competition. Judges were impressed with their use of background images and how they fit text to images, as well as their methodology in solving the problem. In addition to certificates from VMI, this team also won socks and sunglasses from the Society for Industrial and Applied Mathematics and some math-themed temporary tattoos! Congratulations to these awesome mathematicians and to their math teacher, Mr. Tanner Sweitzer!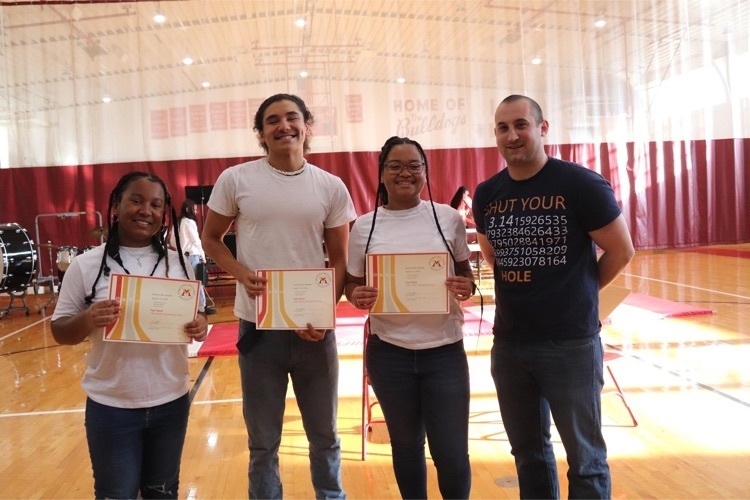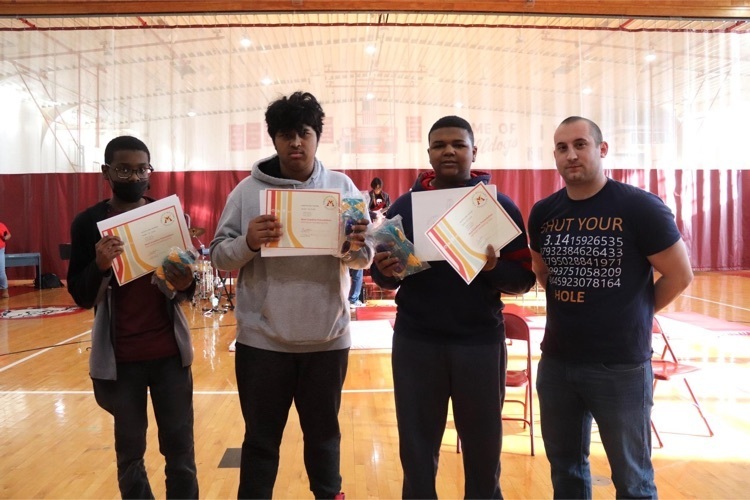 Tonight, Martinsville City Council recognized MHS student athletes Natalie LaPrade and Jahmal Jones with proclamations congratulating them on their success in the VHSL state championships in diving and indoor track.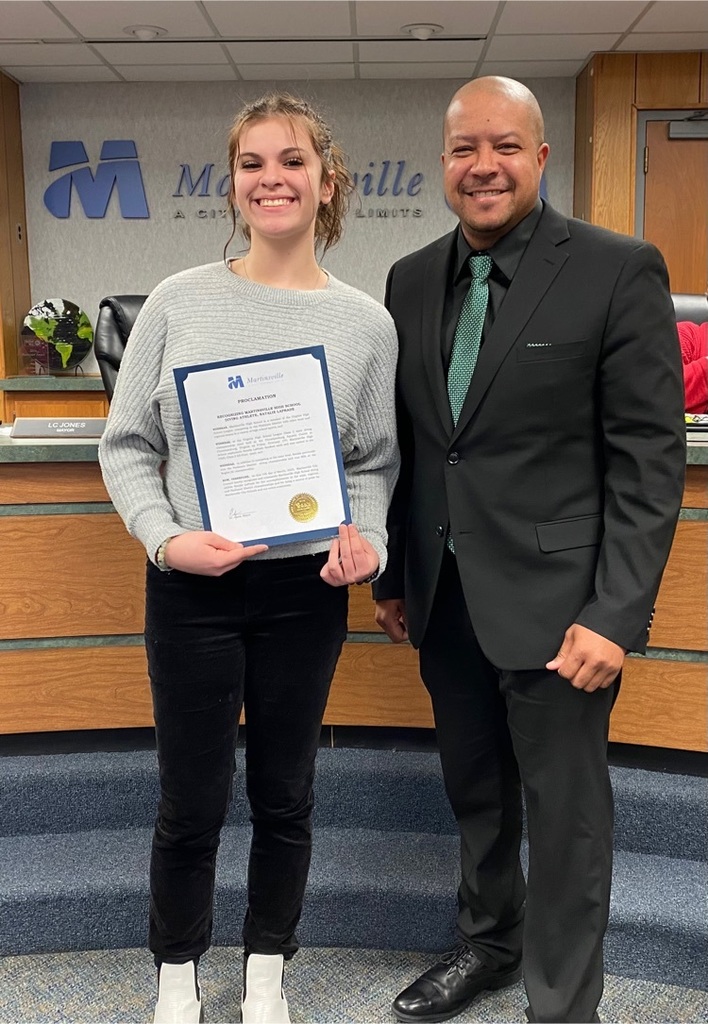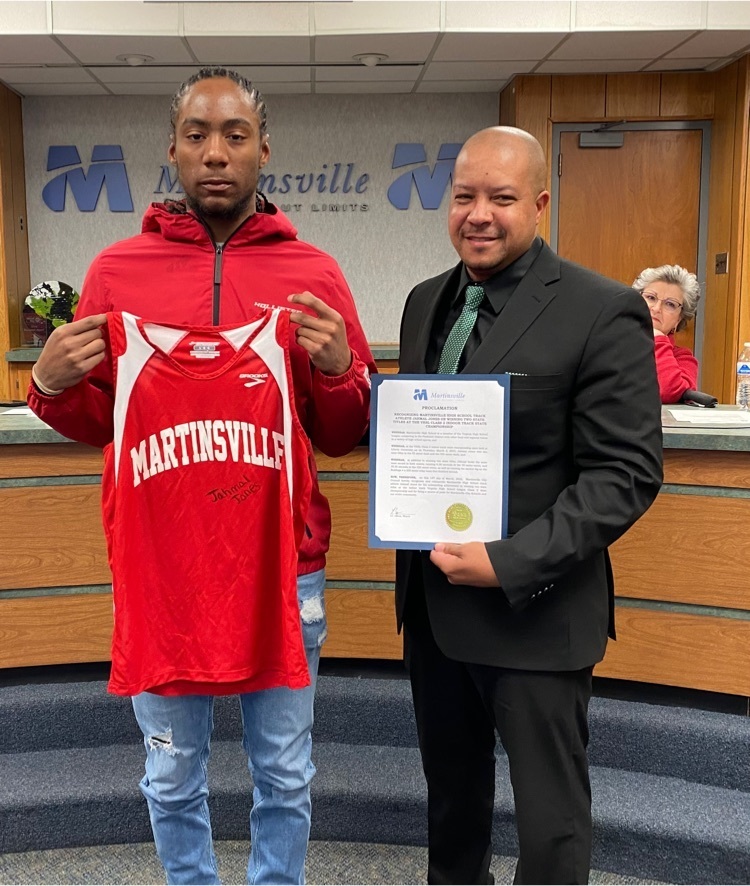 Happy Pi Day from the staff and students at MMS!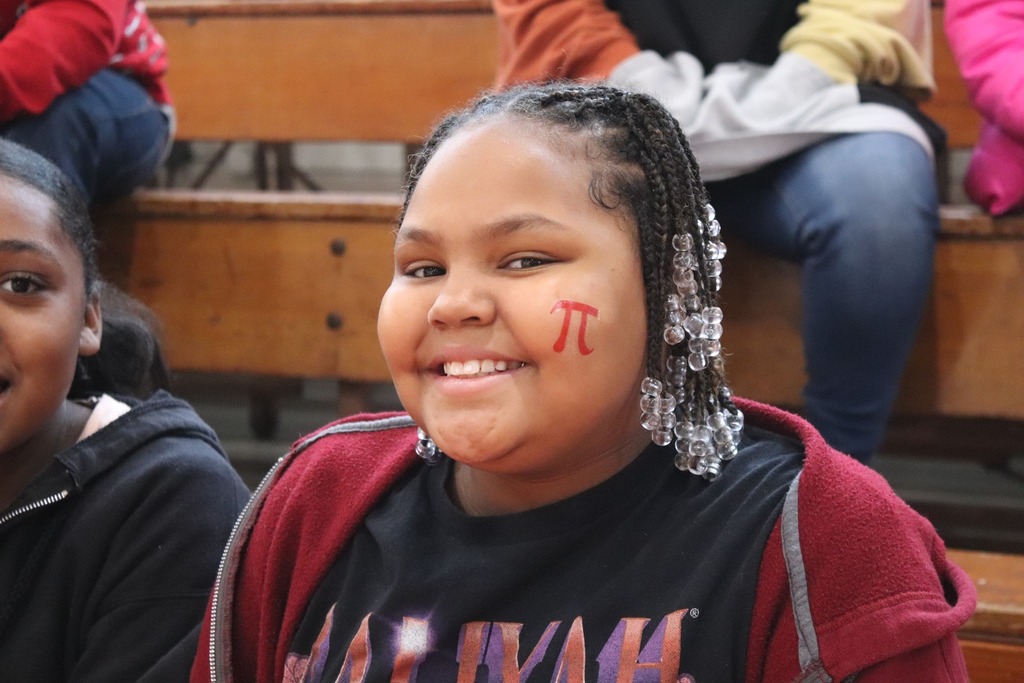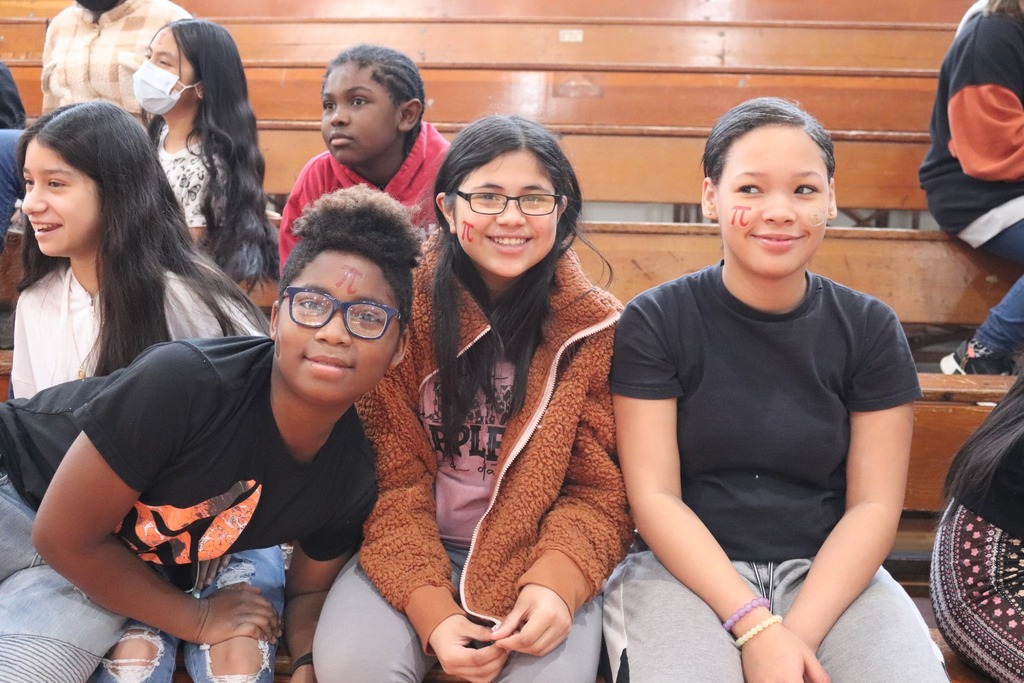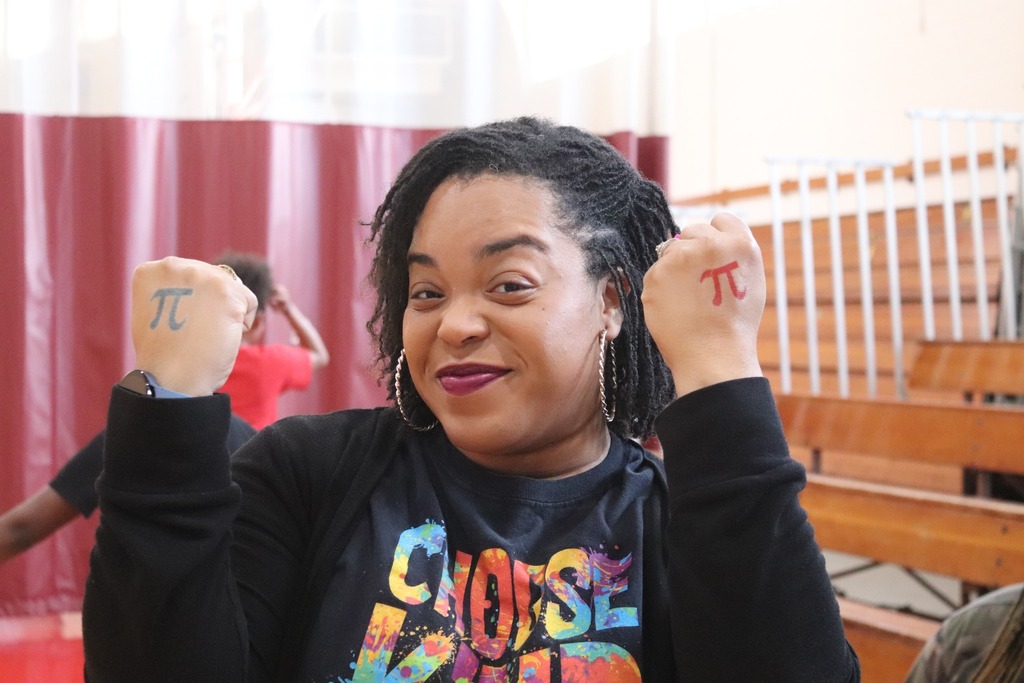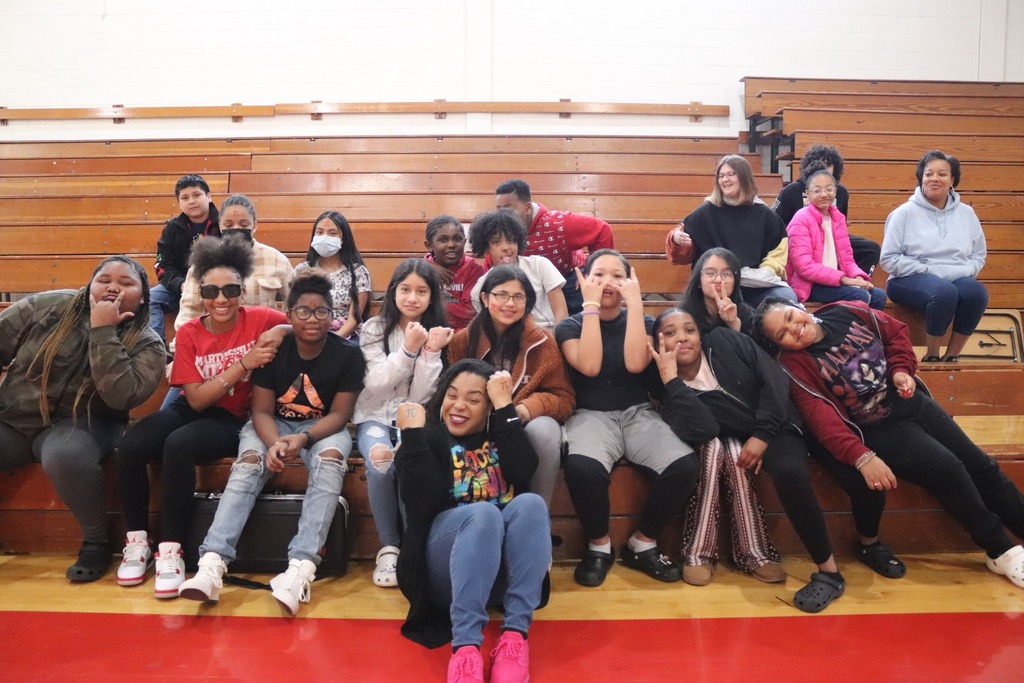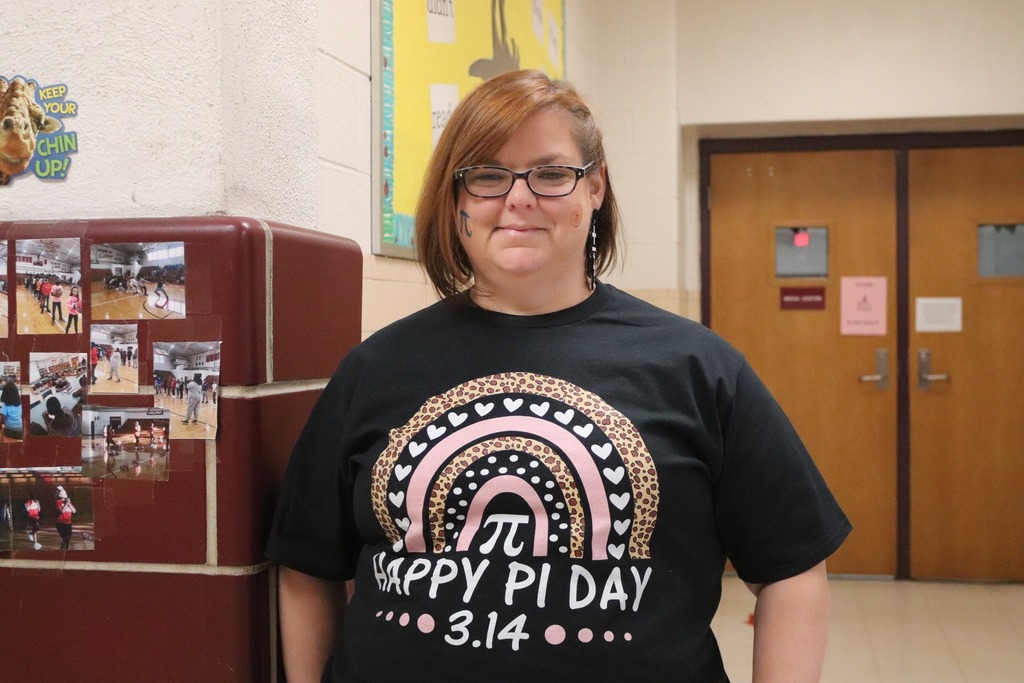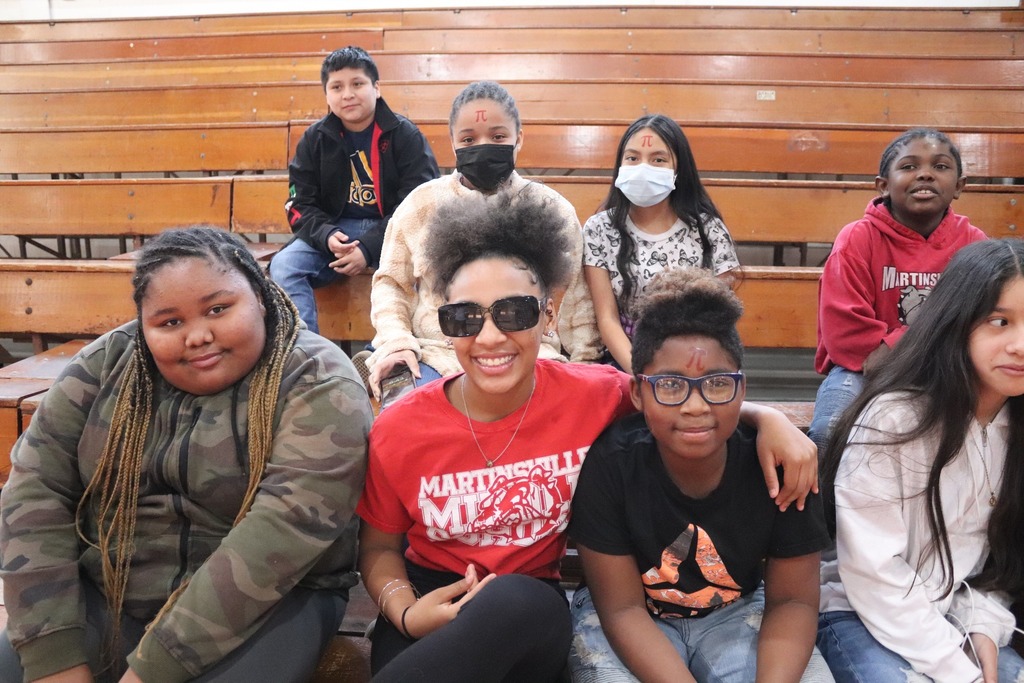 Please remember that MCPS will dismiss students 2 hours early on Tuesday, March 14.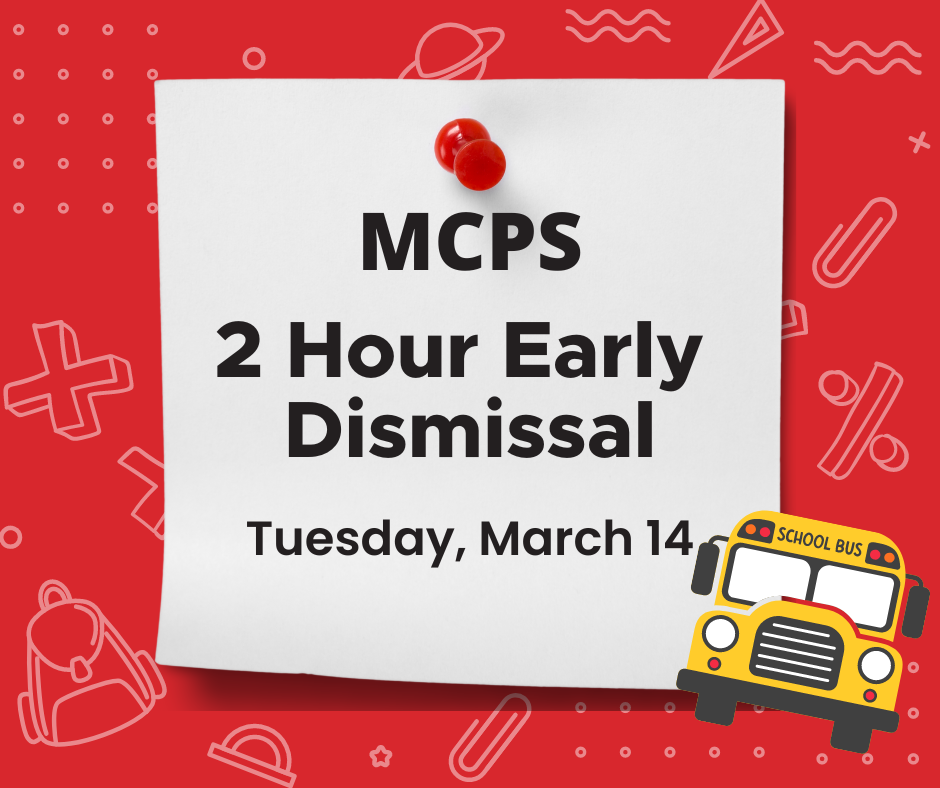 Due to current weather conditions, MCPS will operate on a 2 hour delay Monday, March 13.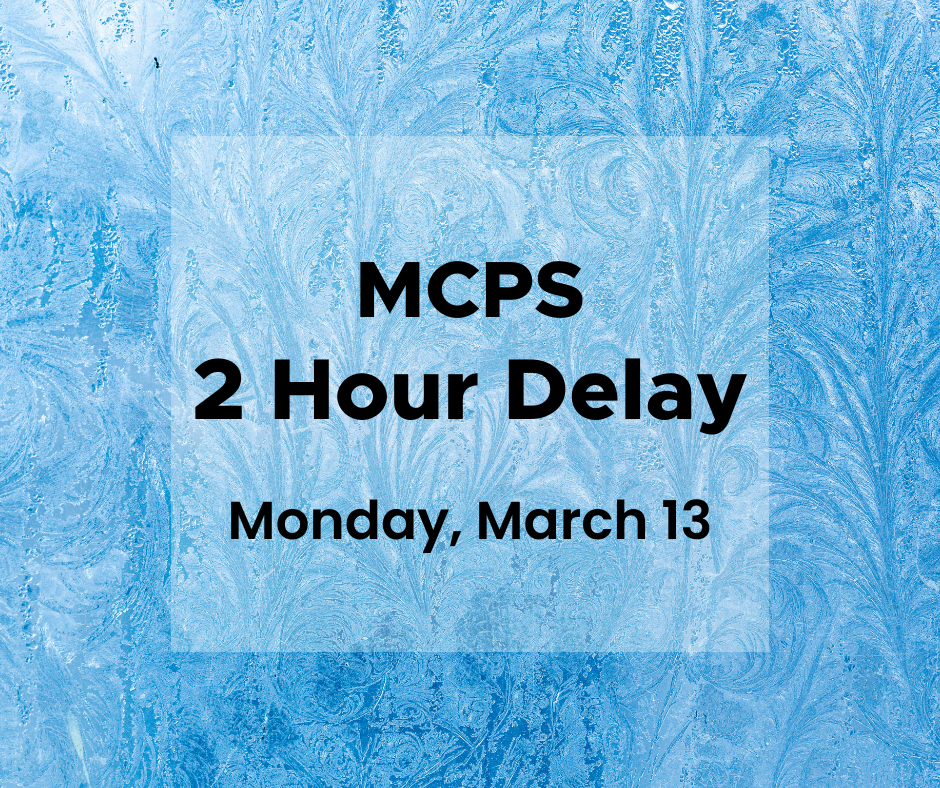 🌪️ On Tuesday, MCPS participated in the Virginia Statewide Tornado Drill. The drill is held each year during Severe Weather Awareness Week, organized in partnership with the Virginia Department of Emergency Management and the National Weather Service. Click the link to learn more:
https://www.vaemergency.gov/severe-weather-awareness/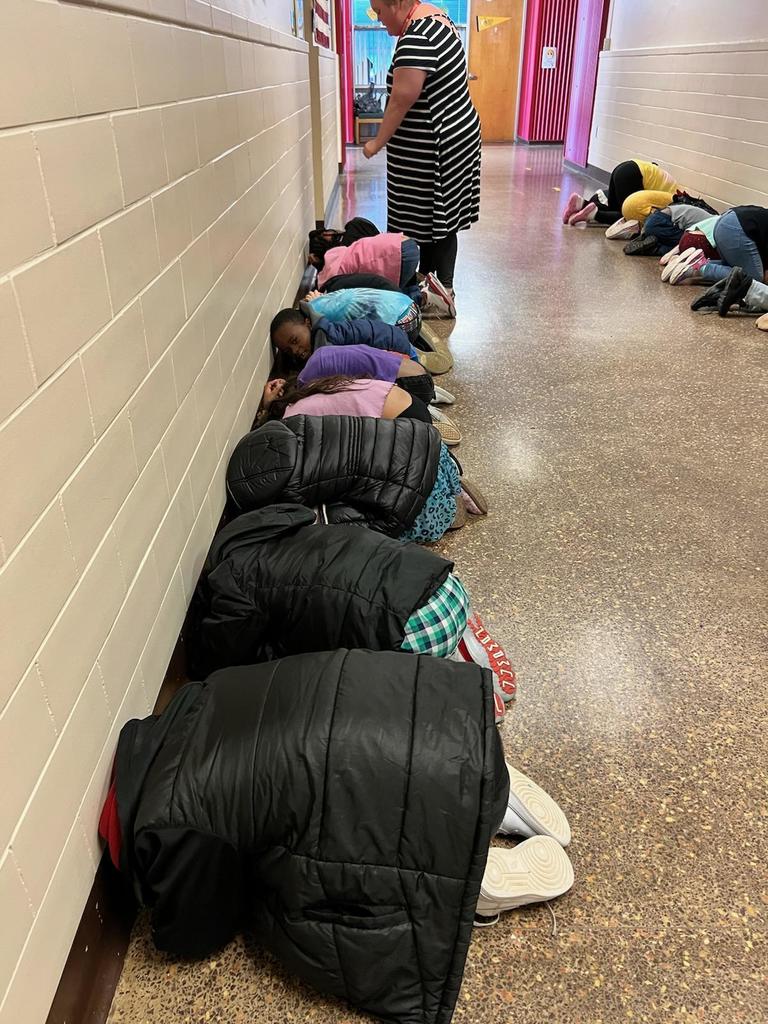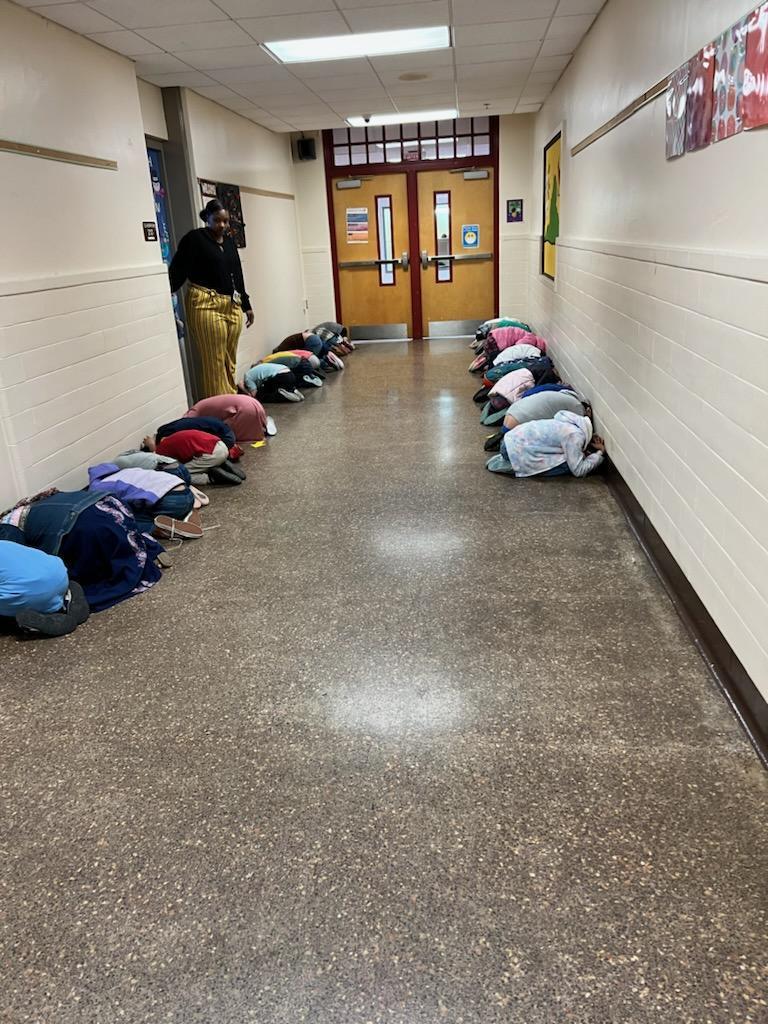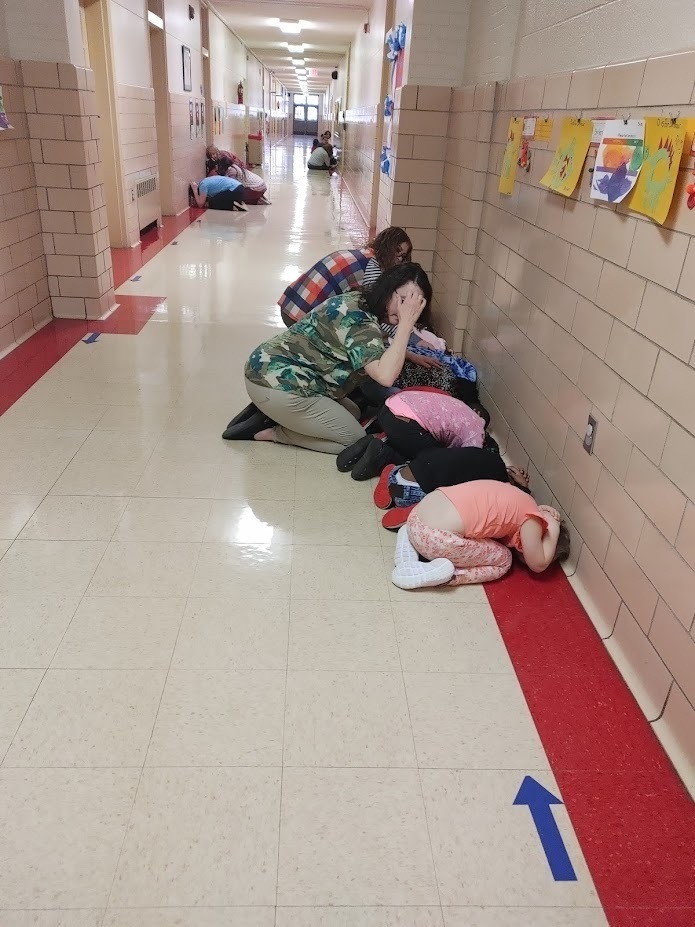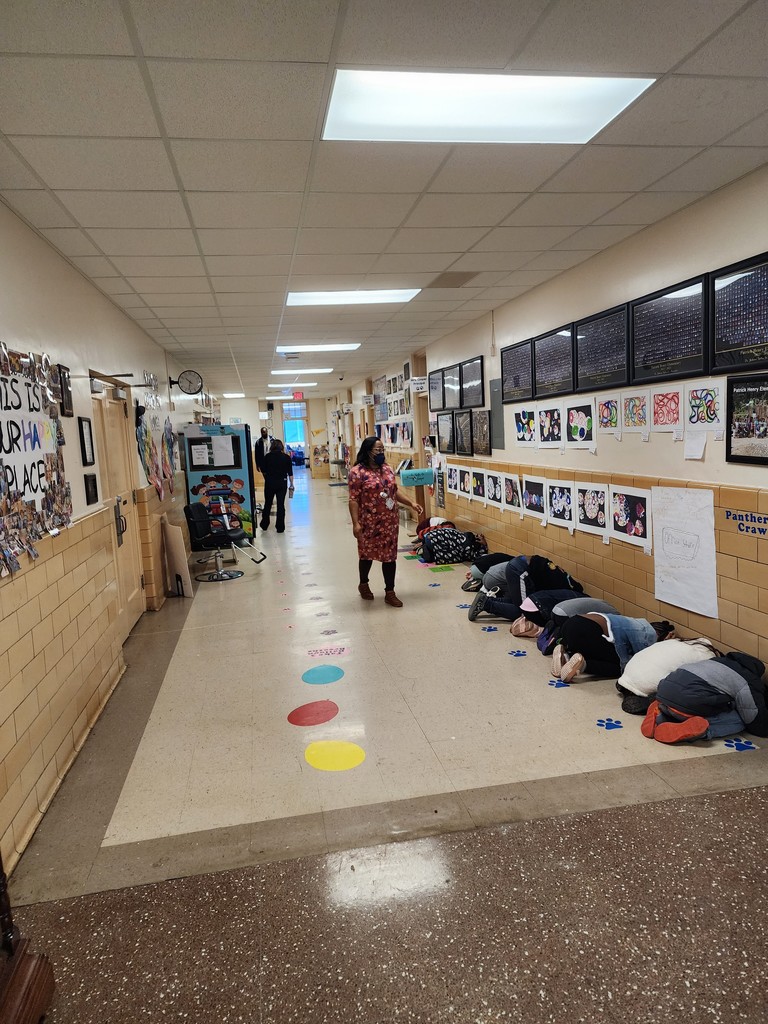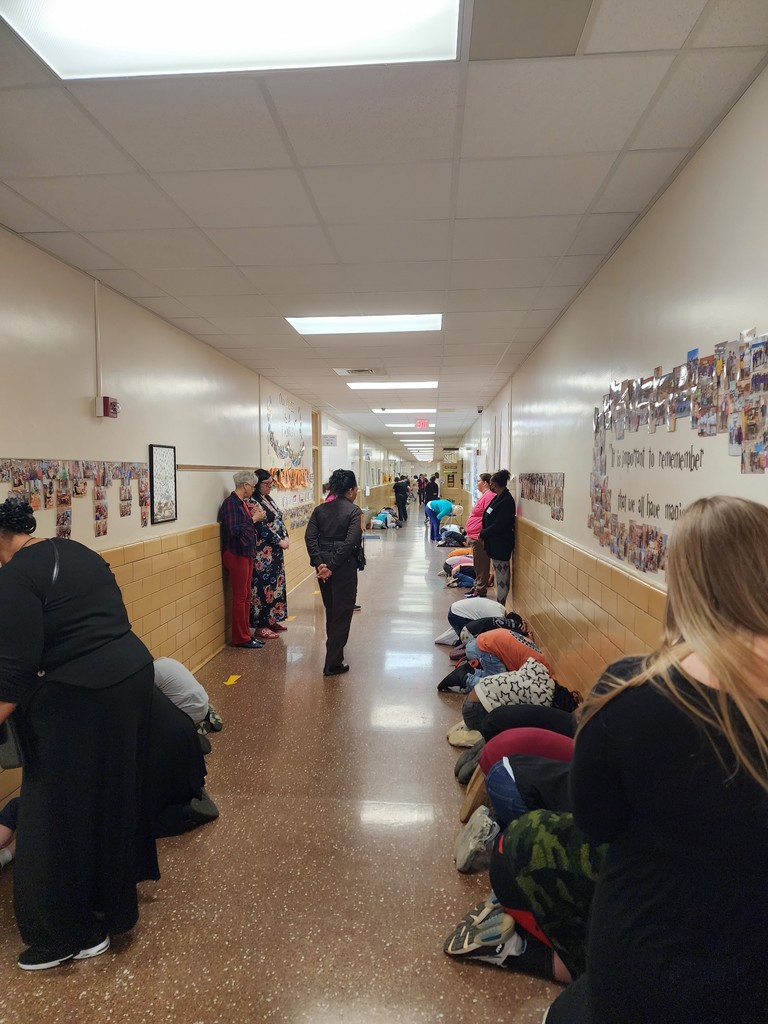 George Bell, a former Harlem Globetrotter and one of the tallest living men in the world, visited our elementary schools to encourage students to stand tall against bullying.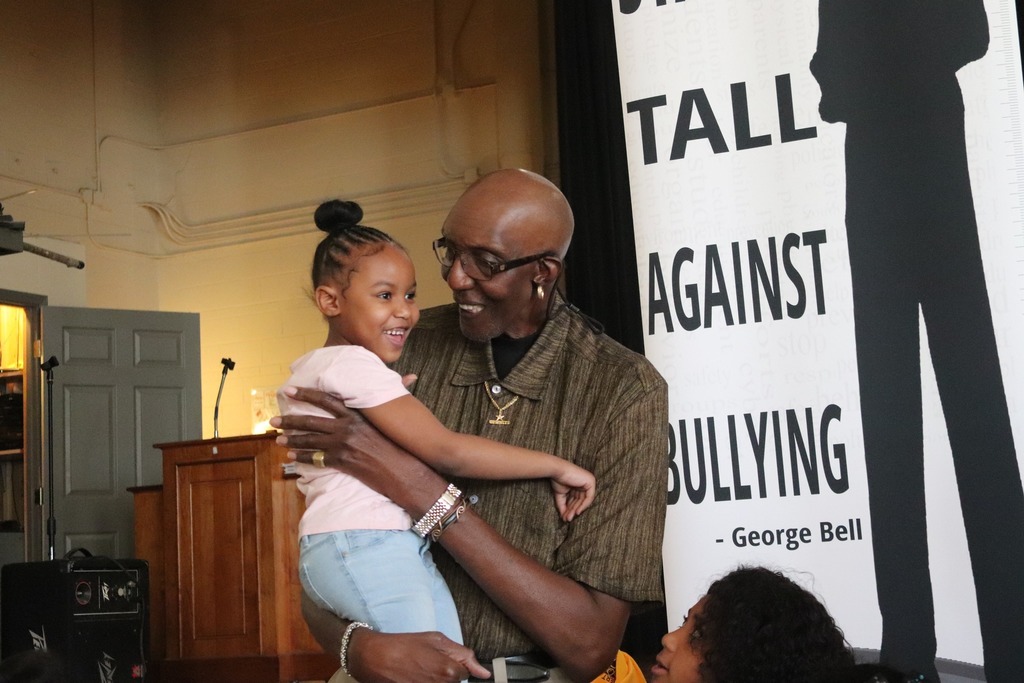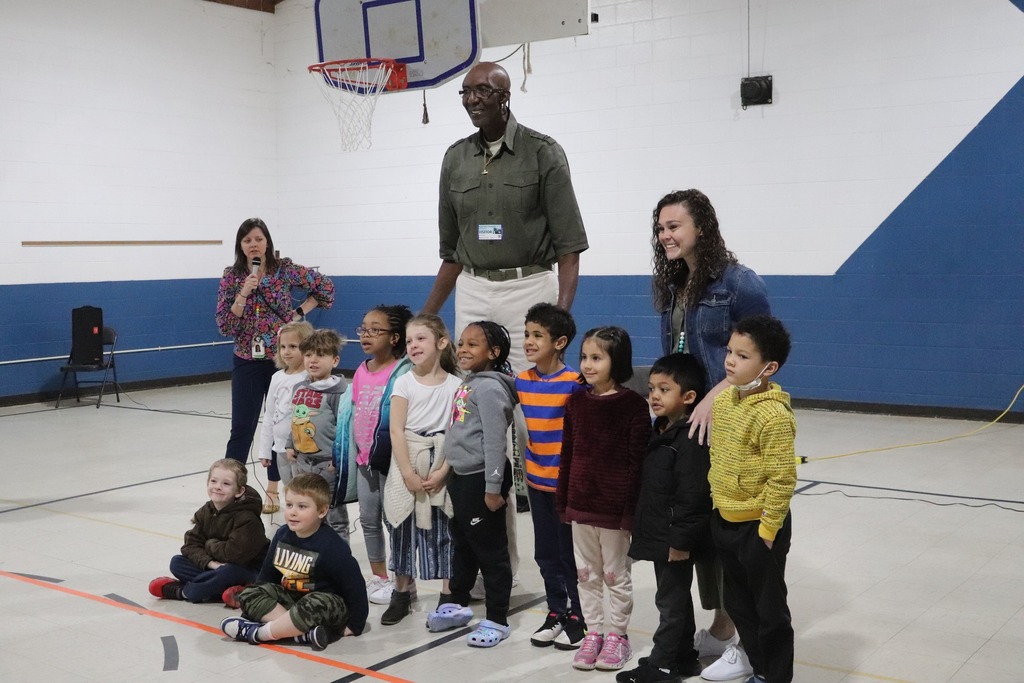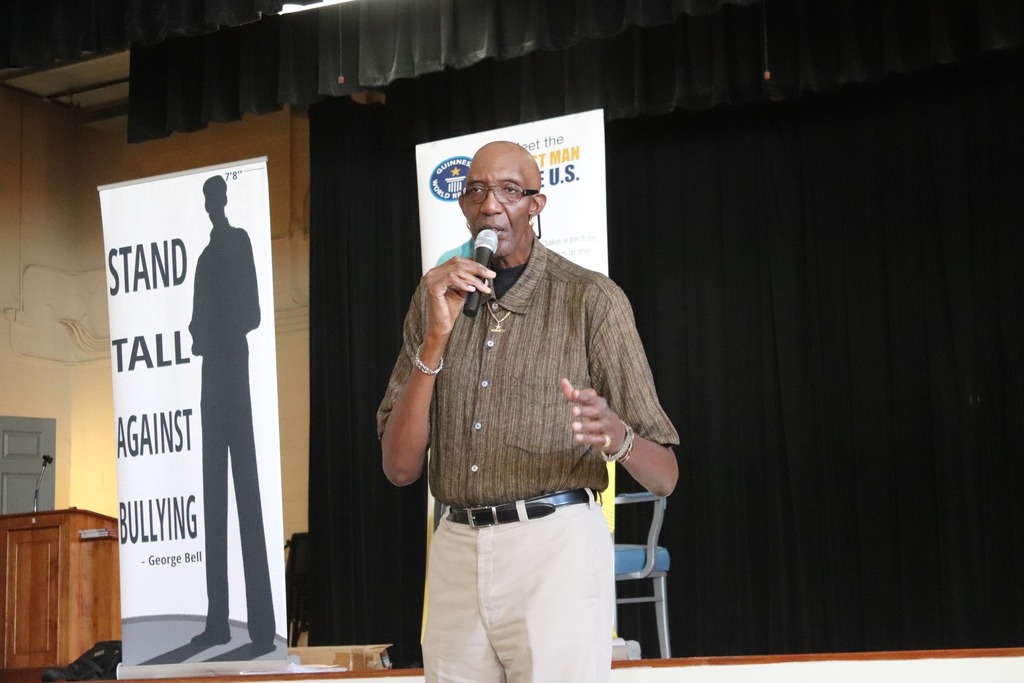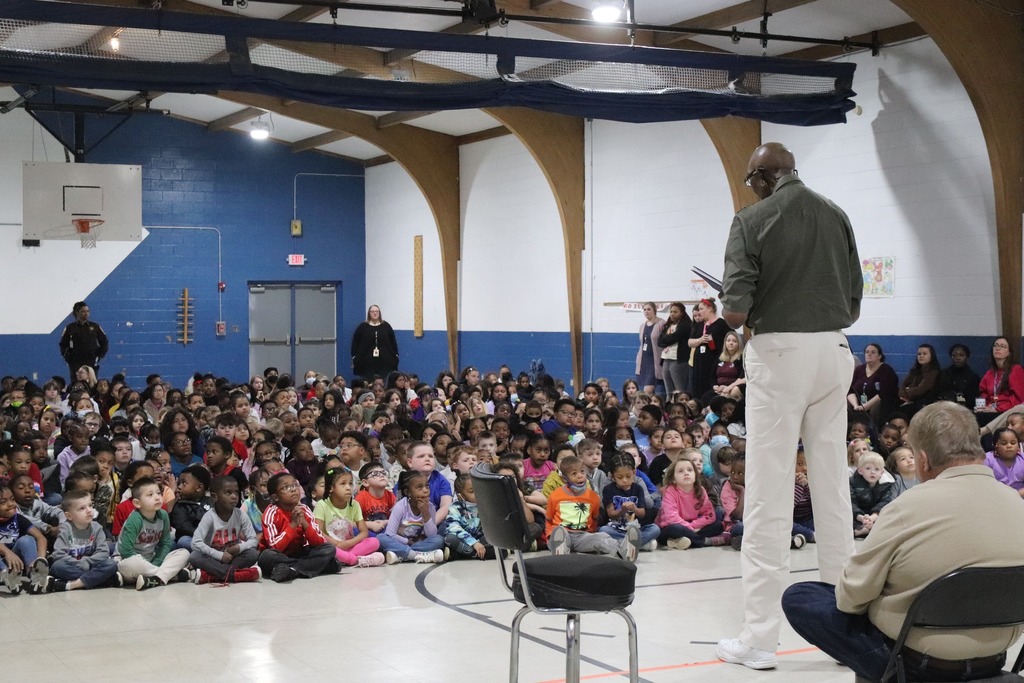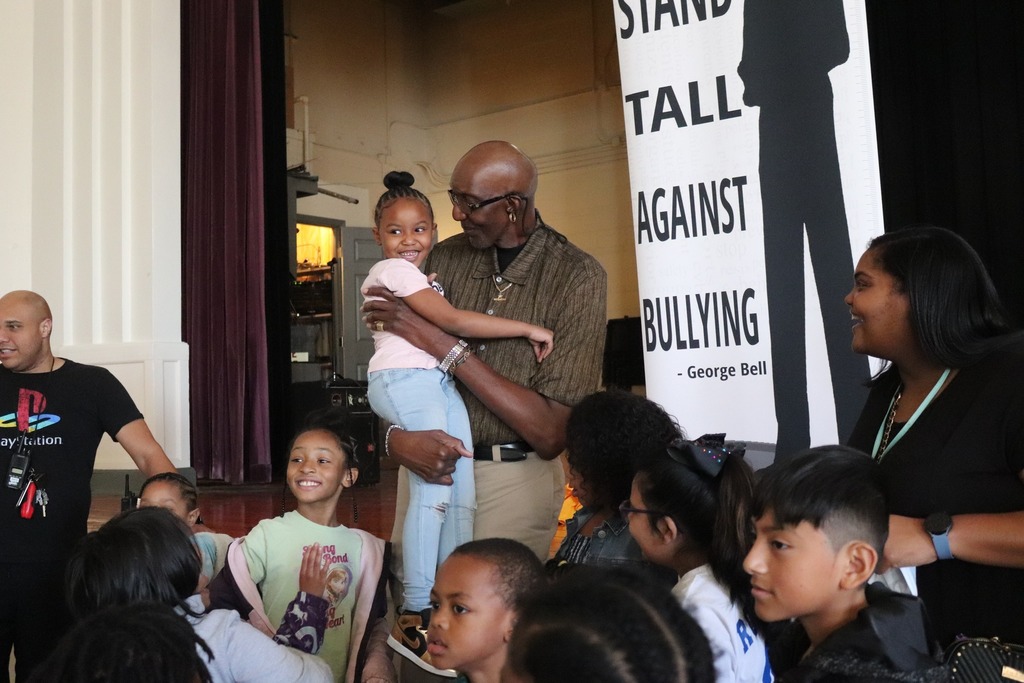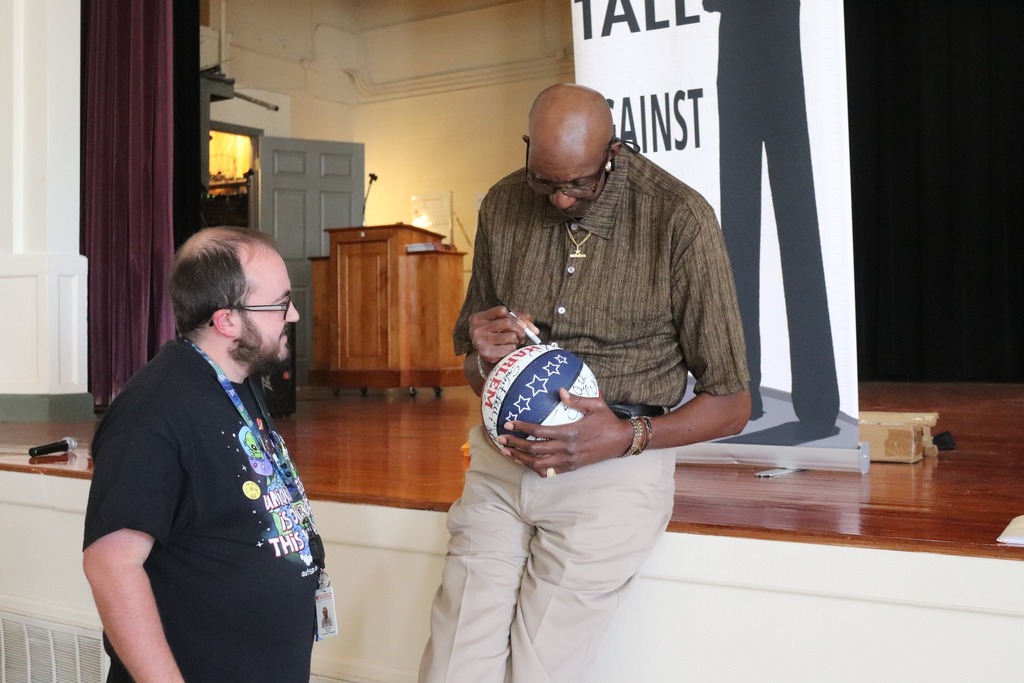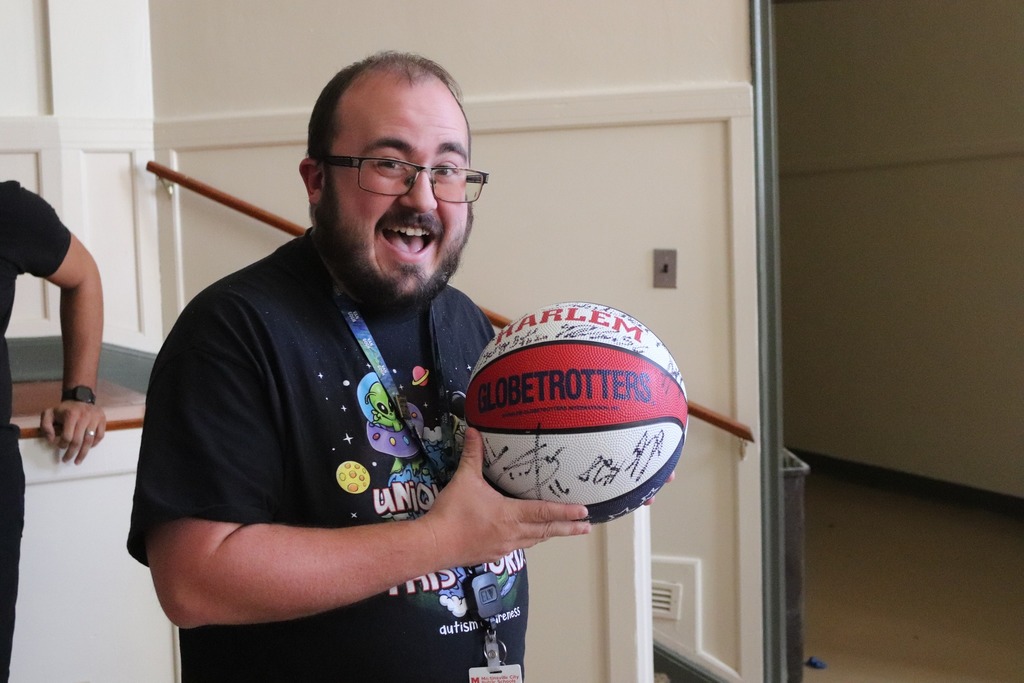 📆 MHS juniors, mark your calendars for MHS College Night! 🎓 Stop by the high school on Monday, March 13 from 5:30-7 p.m. to learn more about the college process and resources available in our community to help you out along the way! 💵 Students who attend will be entered into a drawing for a $1,000 scholarship!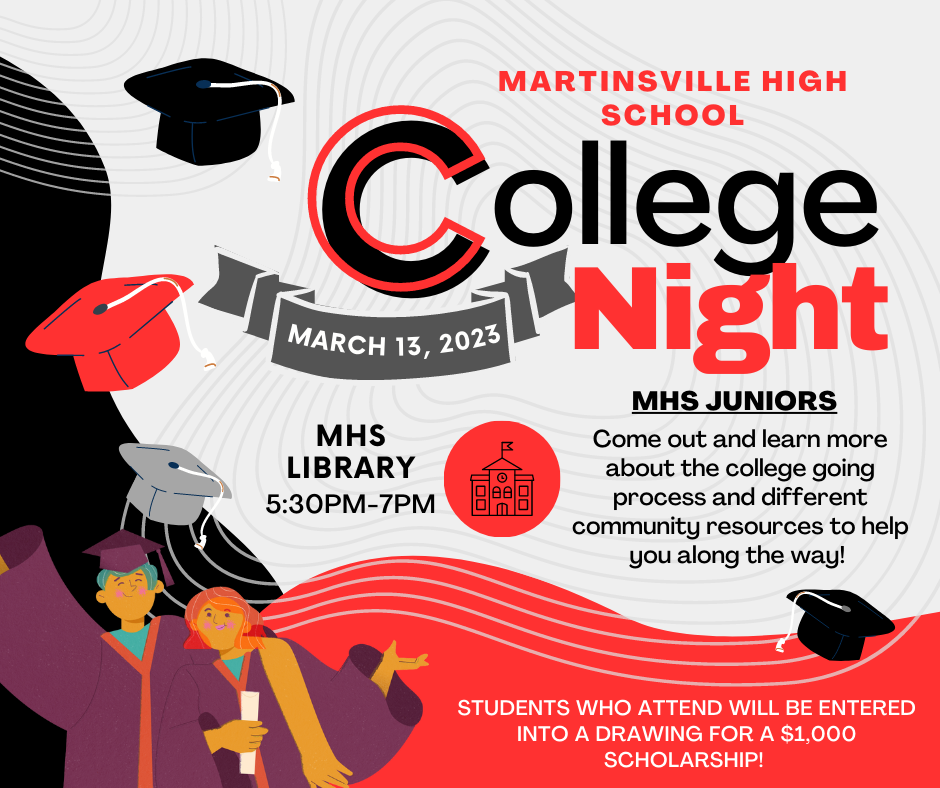 📚 "The more that you read, the more things you will know. The more that you learn, the more places you'll go." -Dr. Seuss, "I Can Read with My Eyes Shut!" Last week, MCPS celebrated Read Across America Week! Teachers welcomed special guest readers from our community including school board members, school administrators, city council members, firefighters, police officers, high school student athletes, and many more, all of whom took time out of their busy schedules to come read to our students. Thank you to all those who came to share their love of reading with our students!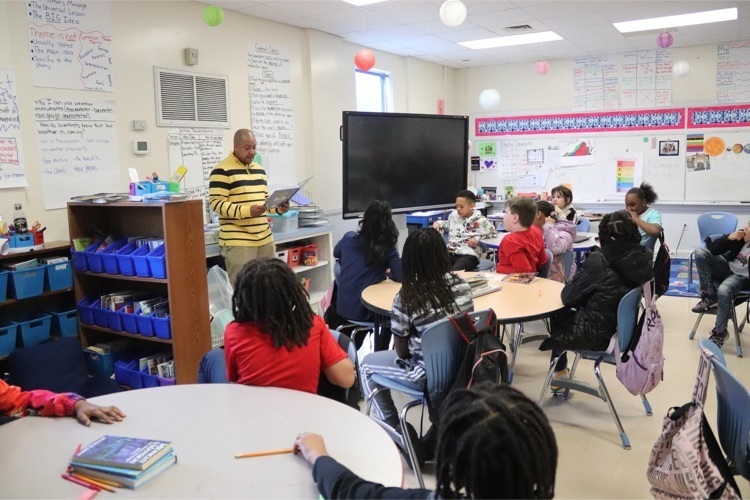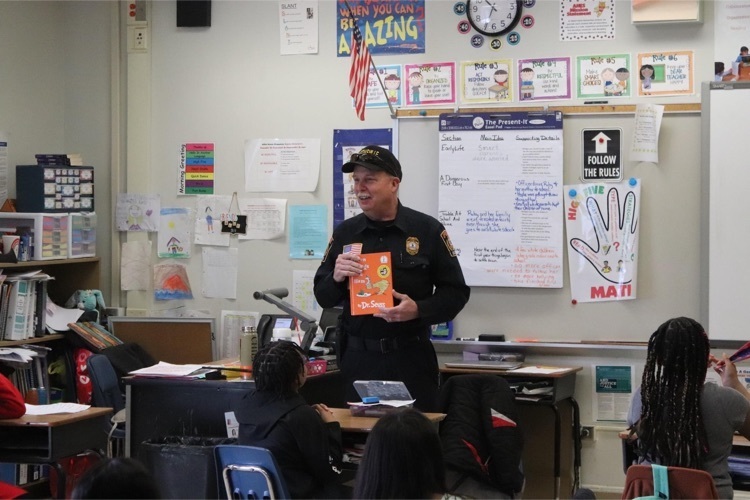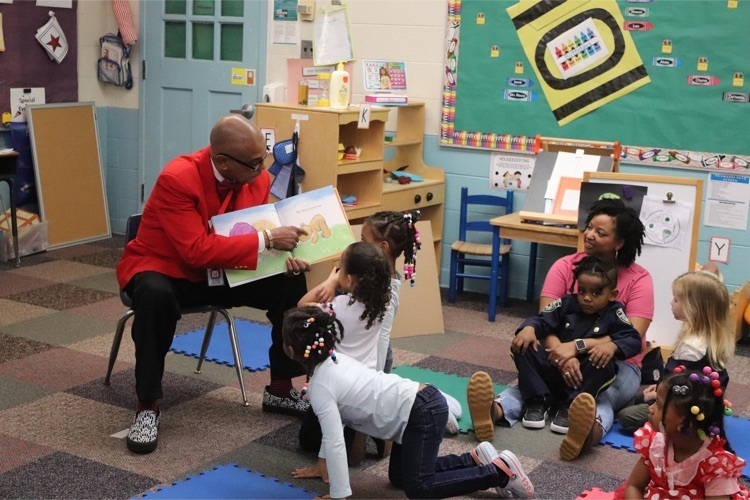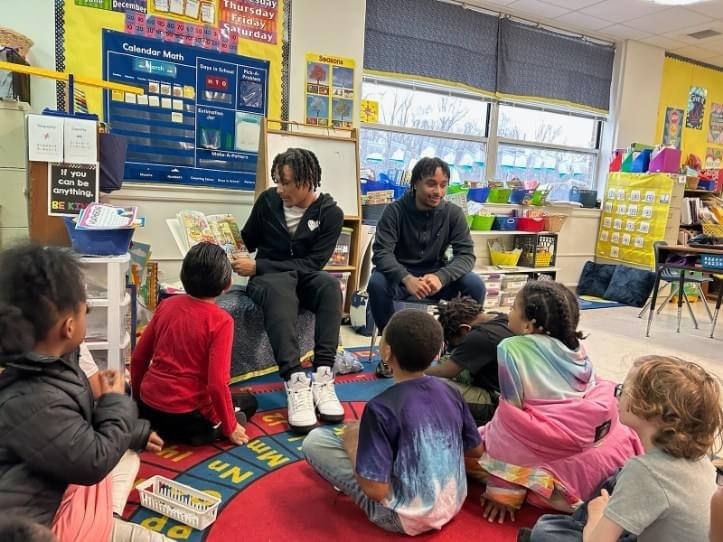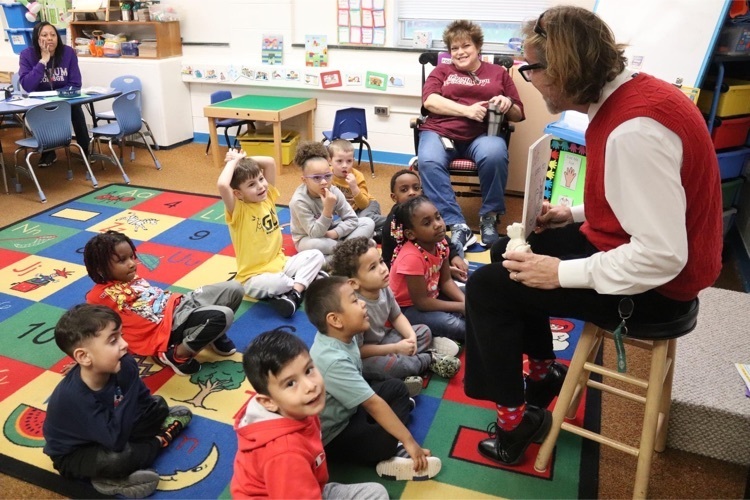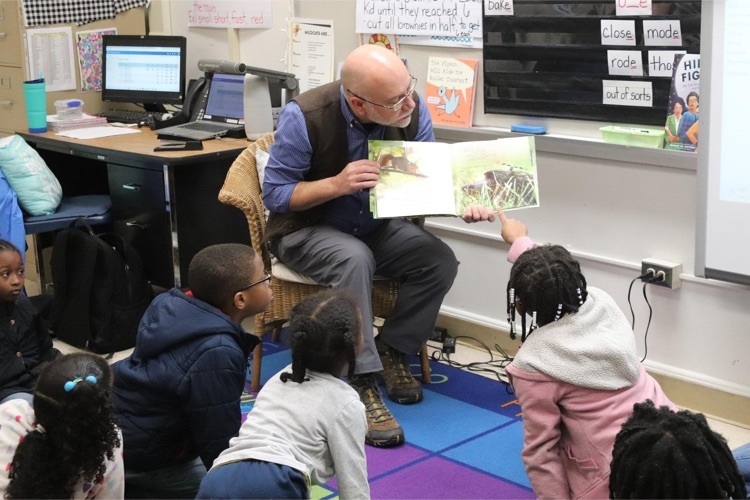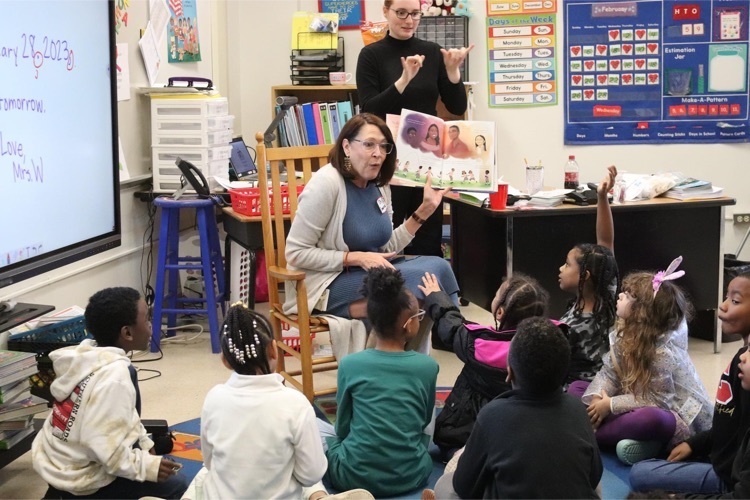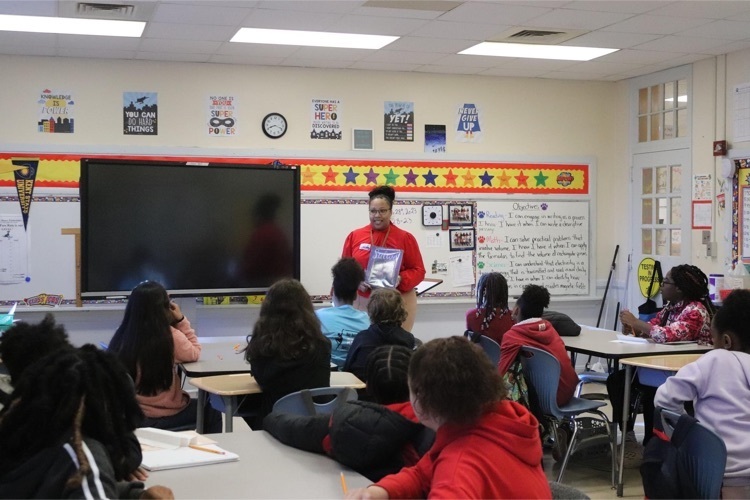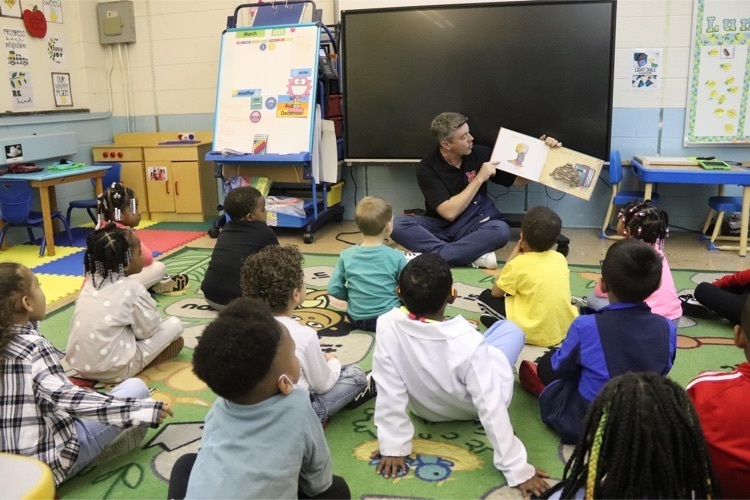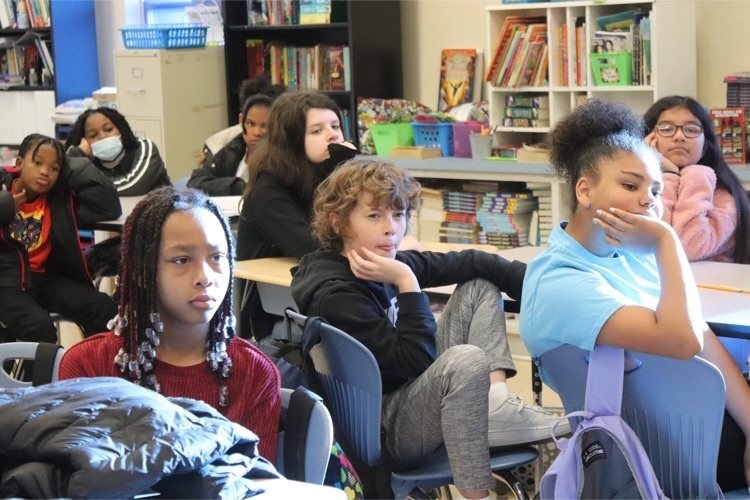 Yesterday, every single student at MMS received a free book thanks to Toys for Tots! 📖 What an amazing gift for our students during Read Across America Week! #keepcalmandreadon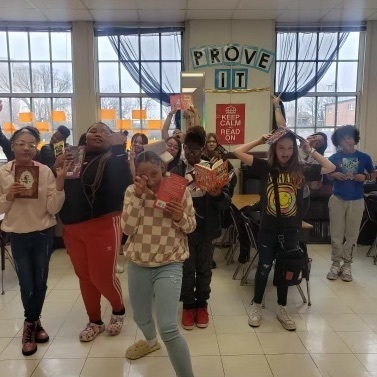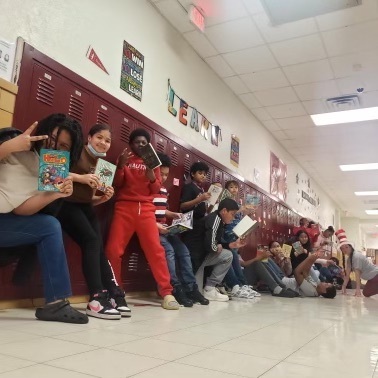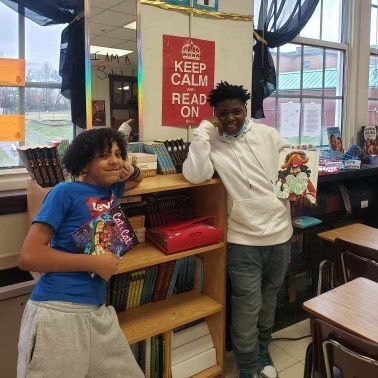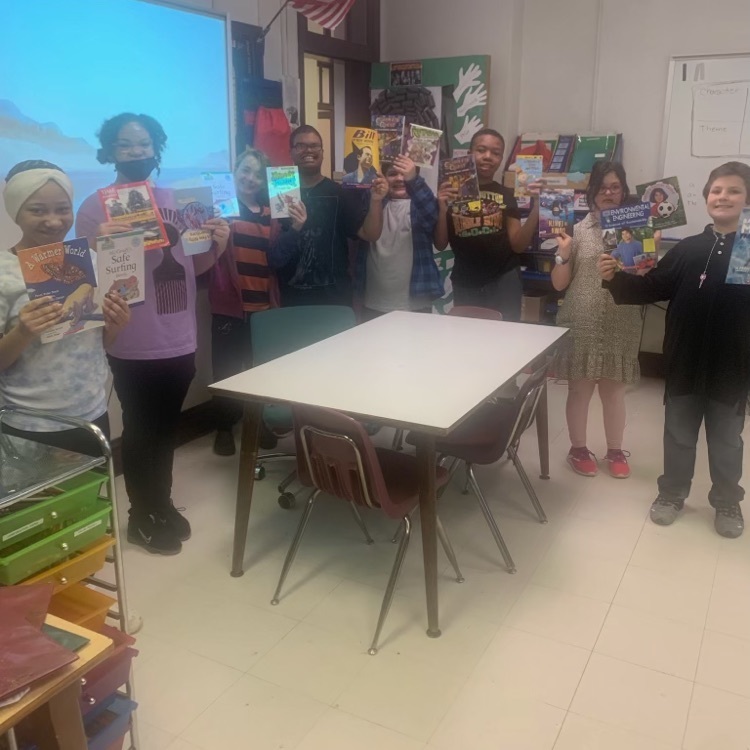 MCPS celebrated Engineering Month this February with special projects, guest speakers, and more! The last week of the month-long celebration centered on flight and several schools held an epic paper airplane competition. Students designed and launched their own paper planes, giving even some of our youngest learners a chance to experiment with important STEM-related concepts such as aerodynamics, force, and resistance. Here's a look at some of our Albert Harris students celebrating Flight Day!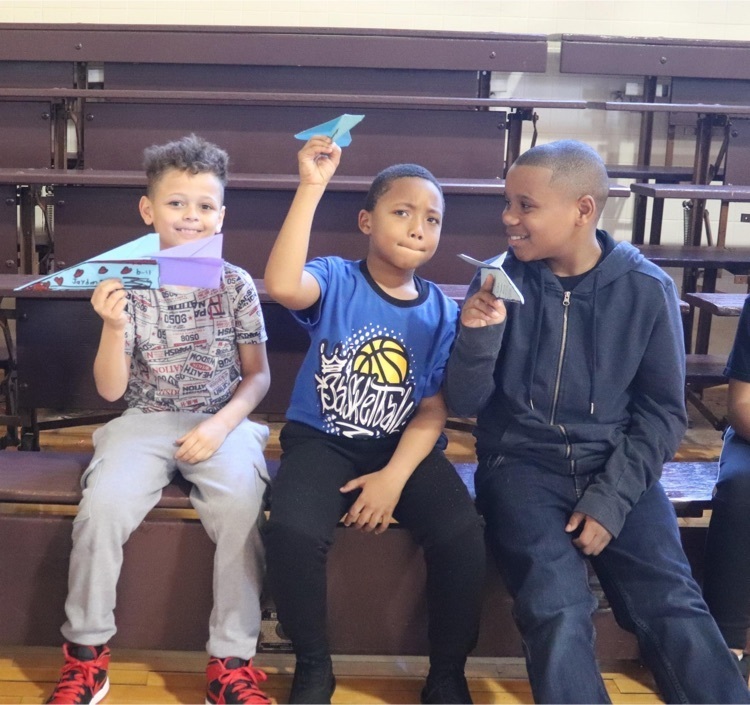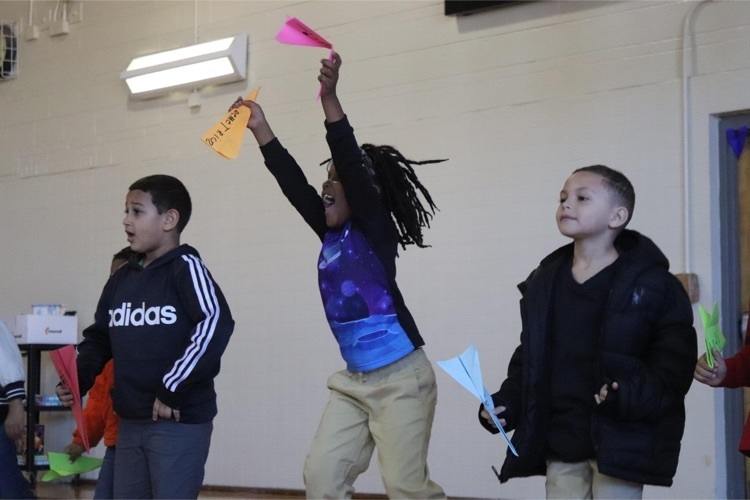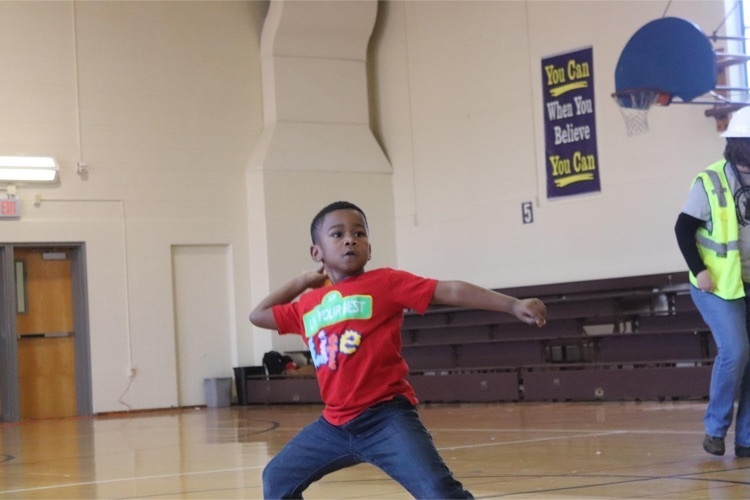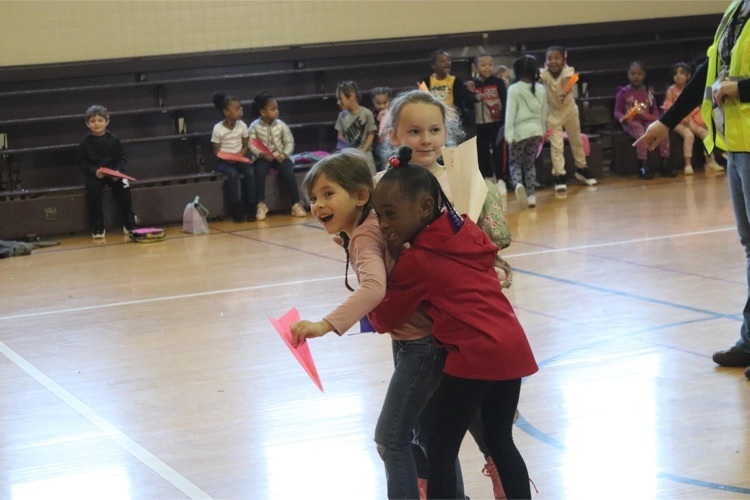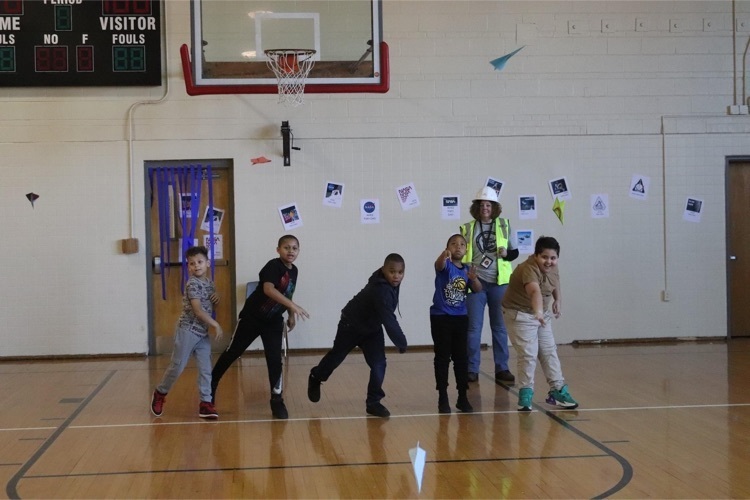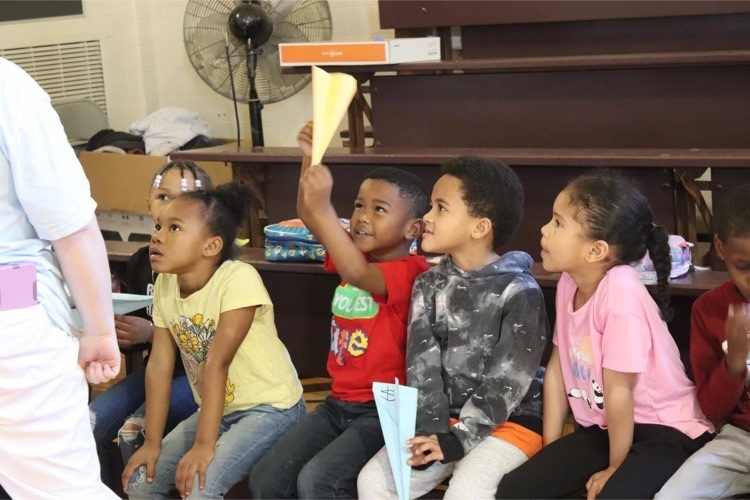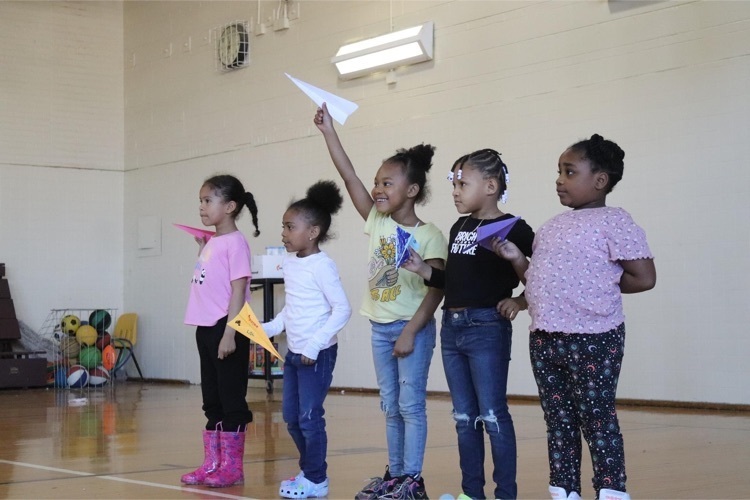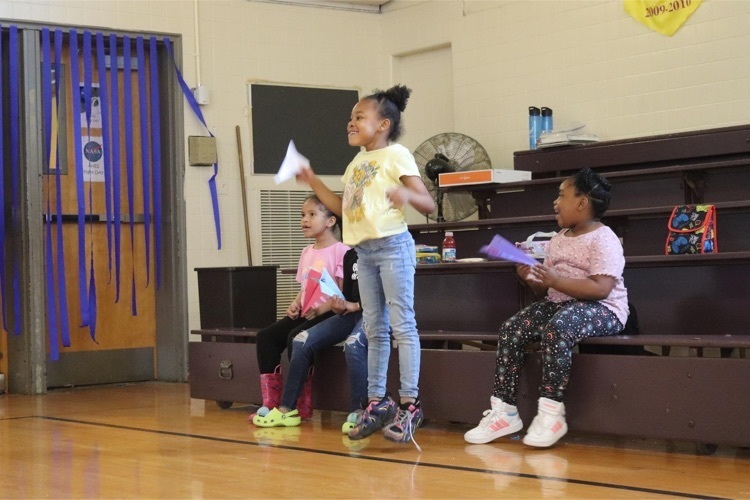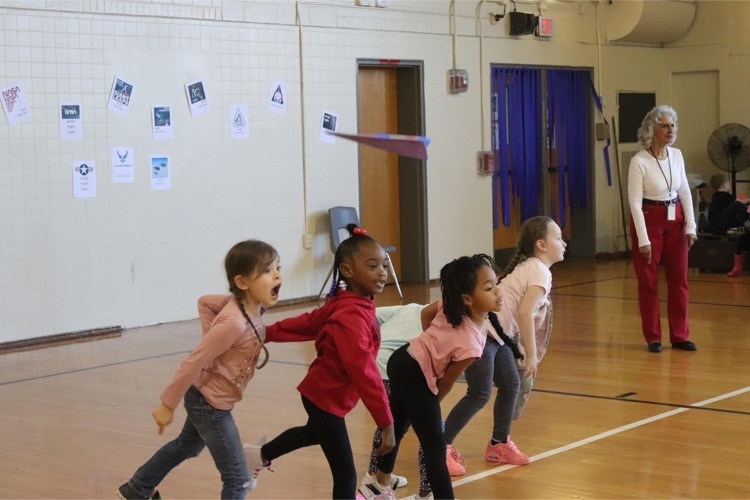 Our MMS 7th grade students visited the Virginia Museum of Natural History yesterday! During the field trip, which was focused on the predator/prey relationships they have been learning about in science class, students toured the museum's galleries to identify real-world examples of those relationships. They also utilized the museum's microscopy and student training lab to get an up-close look at an owl feather and mouse skull and identified features of an owl that helped make it a successful predator.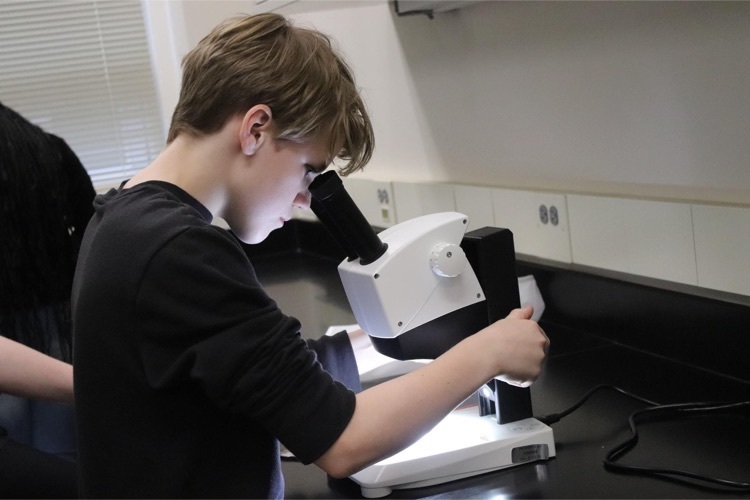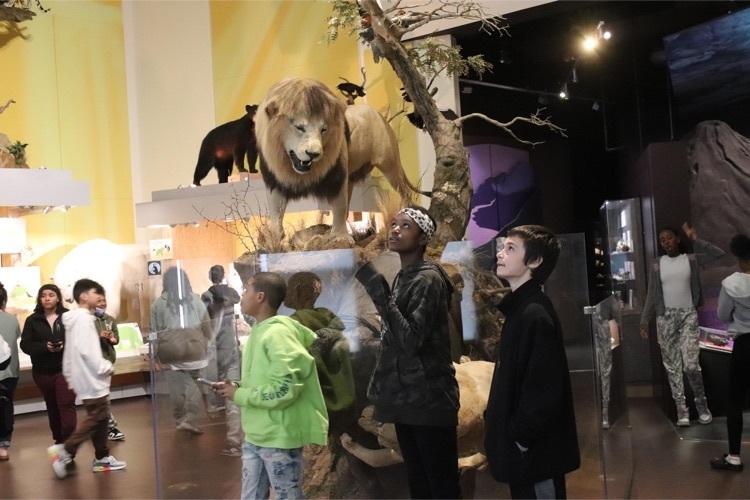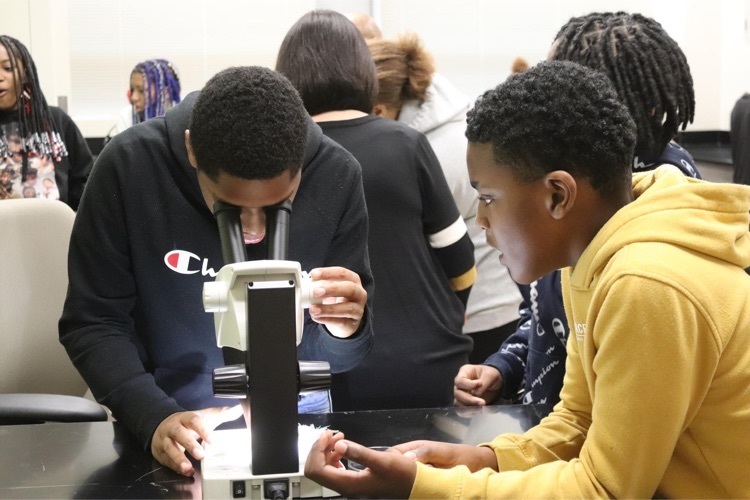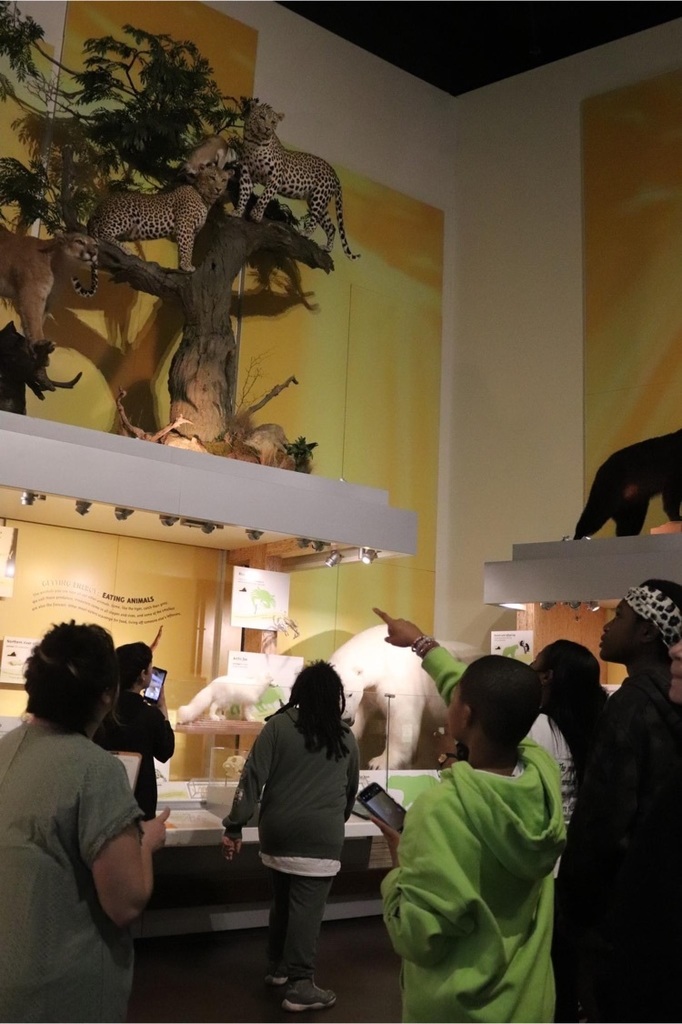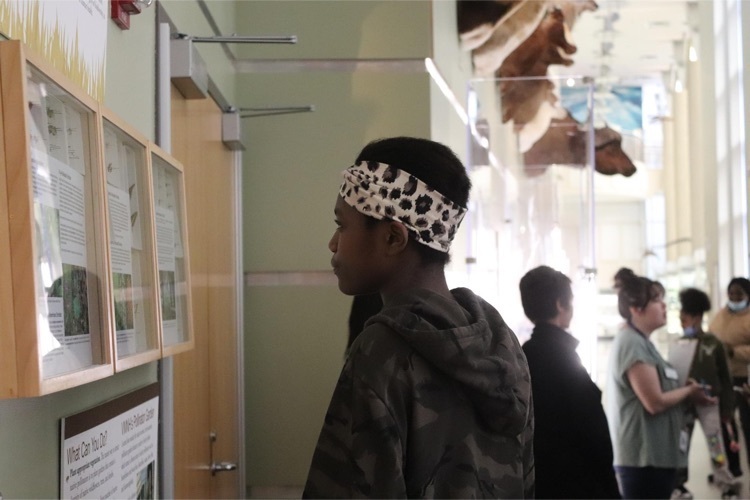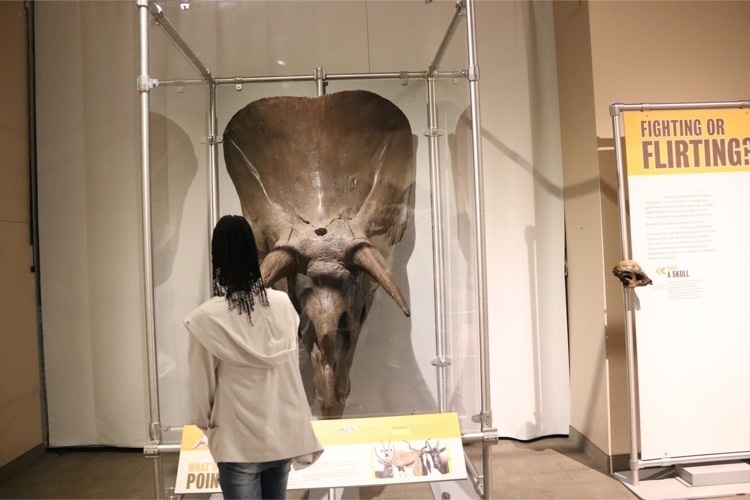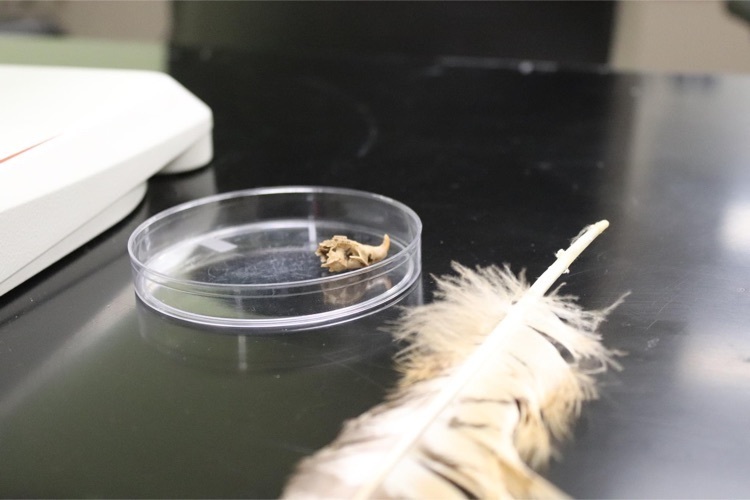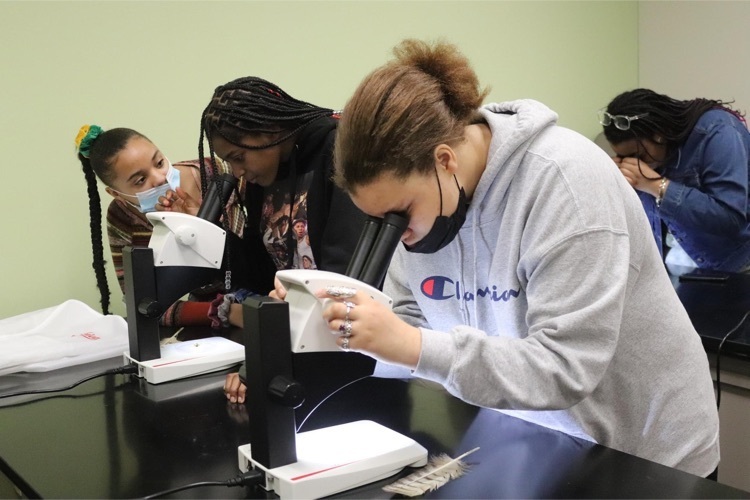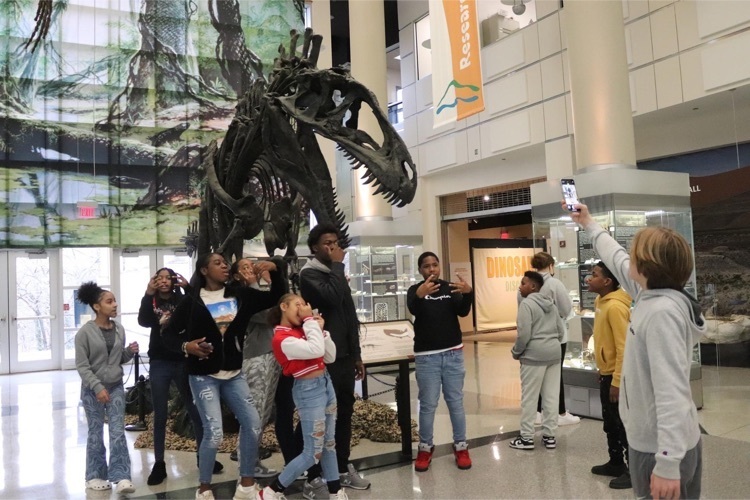 Today is Dr. Seuss' birthday and National Read Across America Day! Some of our schools celebrated the occasion with green eggs and ham for breakfast. 🟢🍳 Here are some of our AHES students enjoying their breakfast Seuss-style!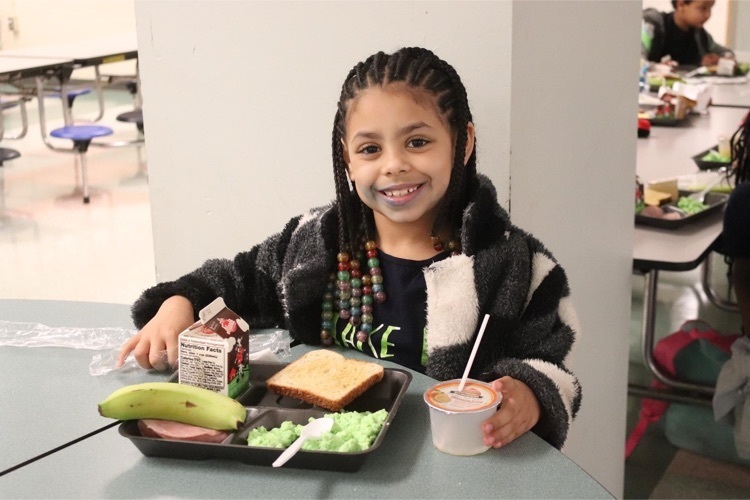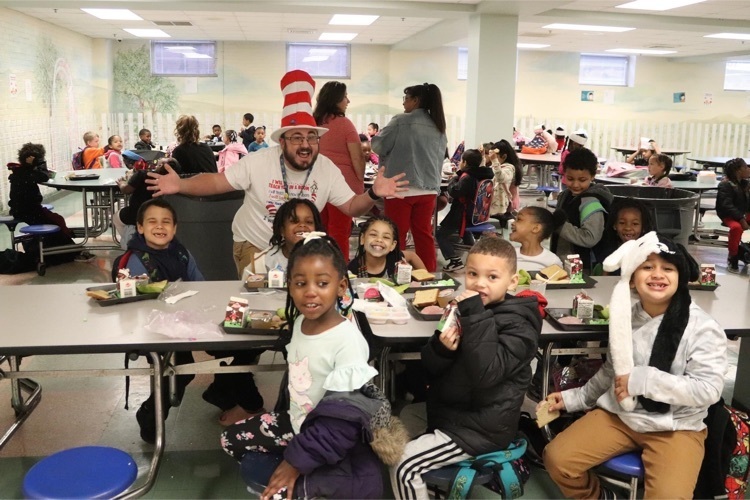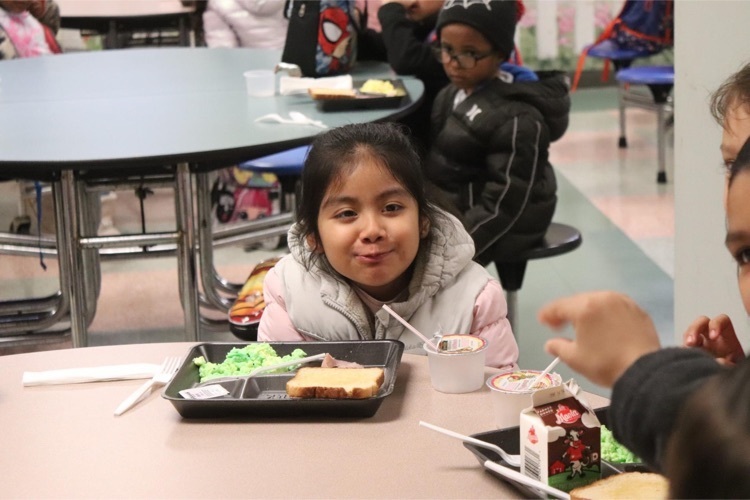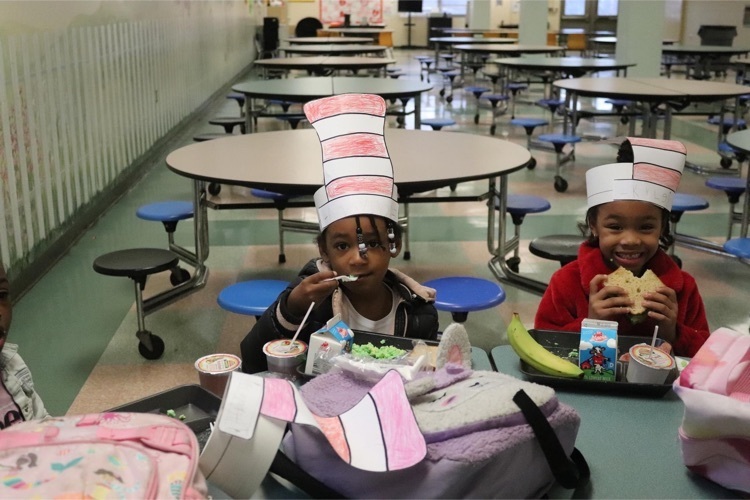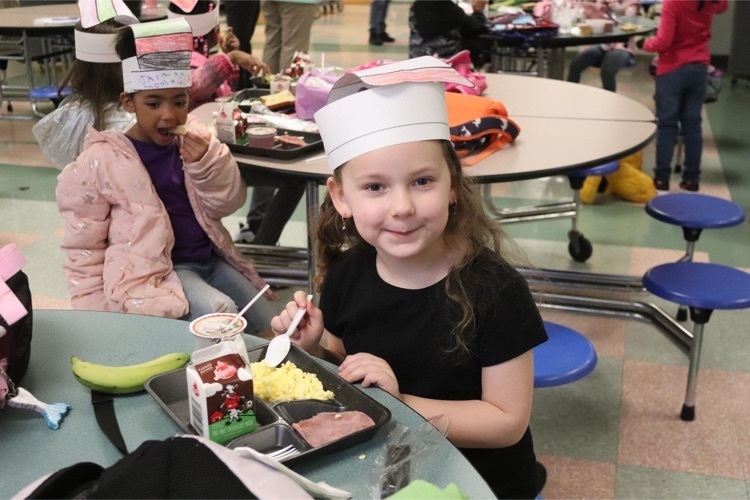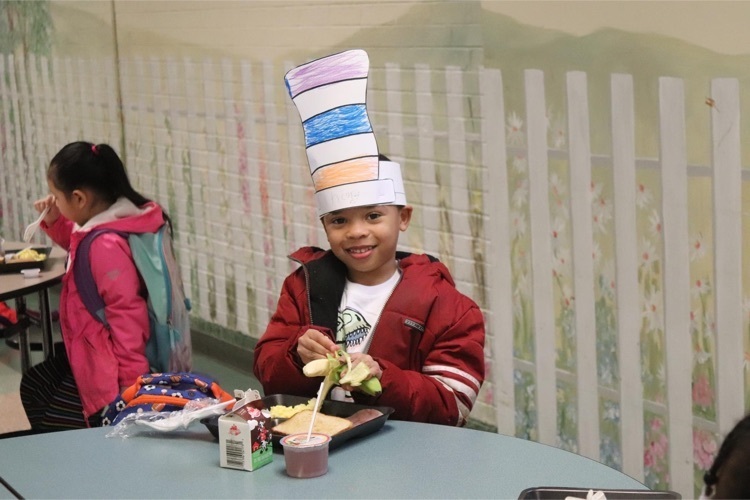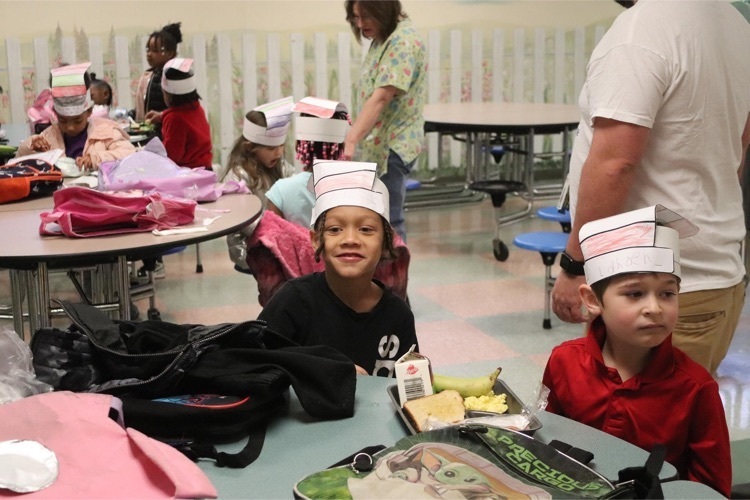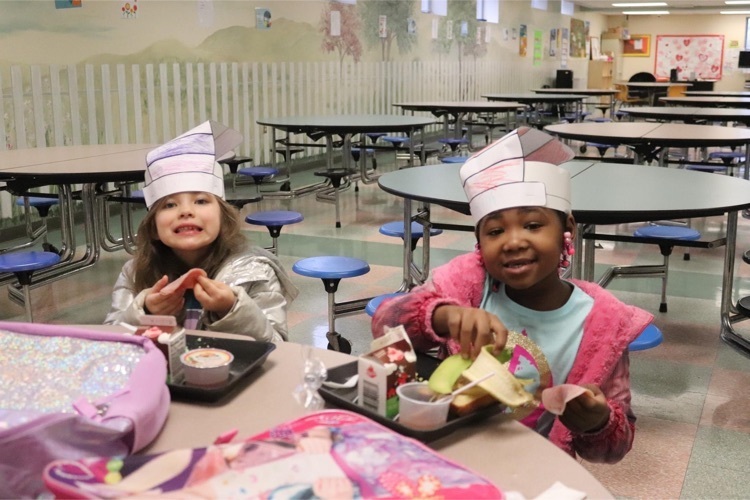 Today is Dr. Seuss' birthday and National Read Across America Day! Some of our schools celebrated the occasion with green eggs and ham for breakfast. 🟢🍳 Let's take a look at our PHES students enjoying their Seuss-inspired meal!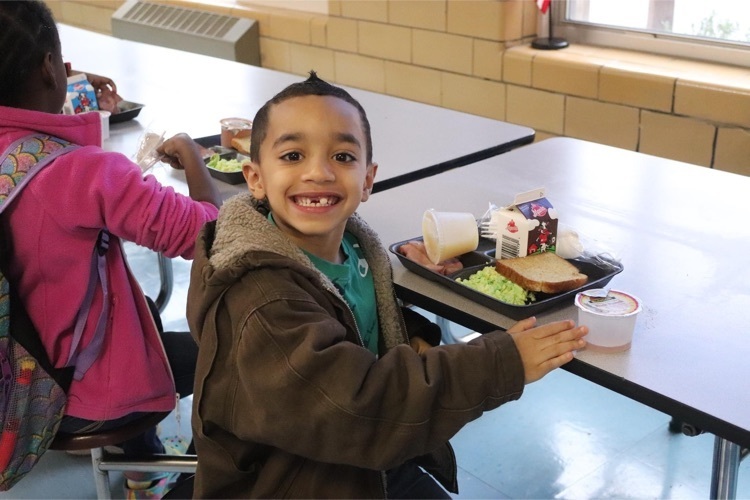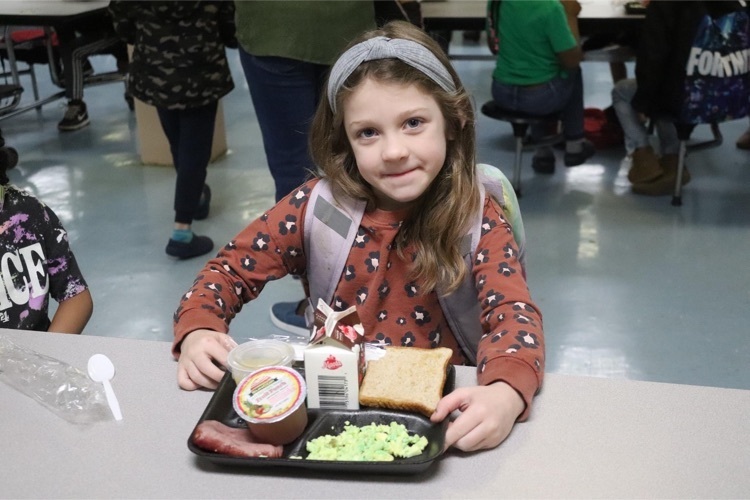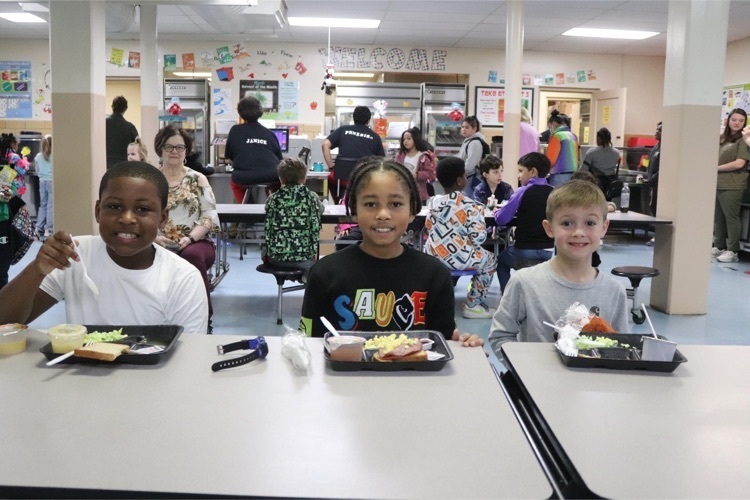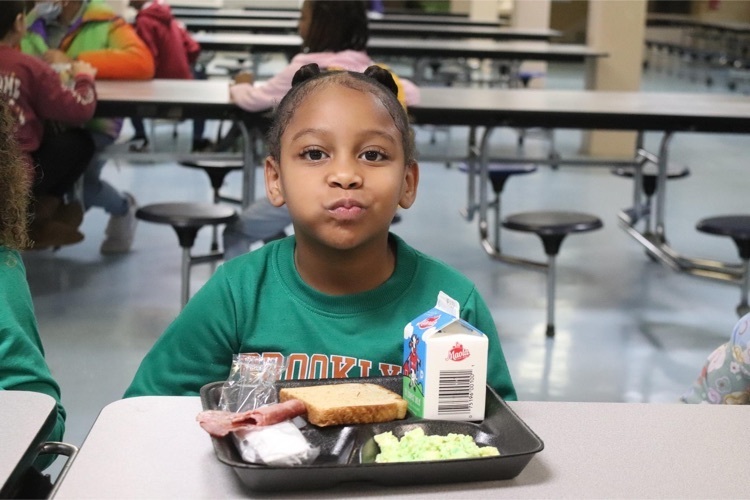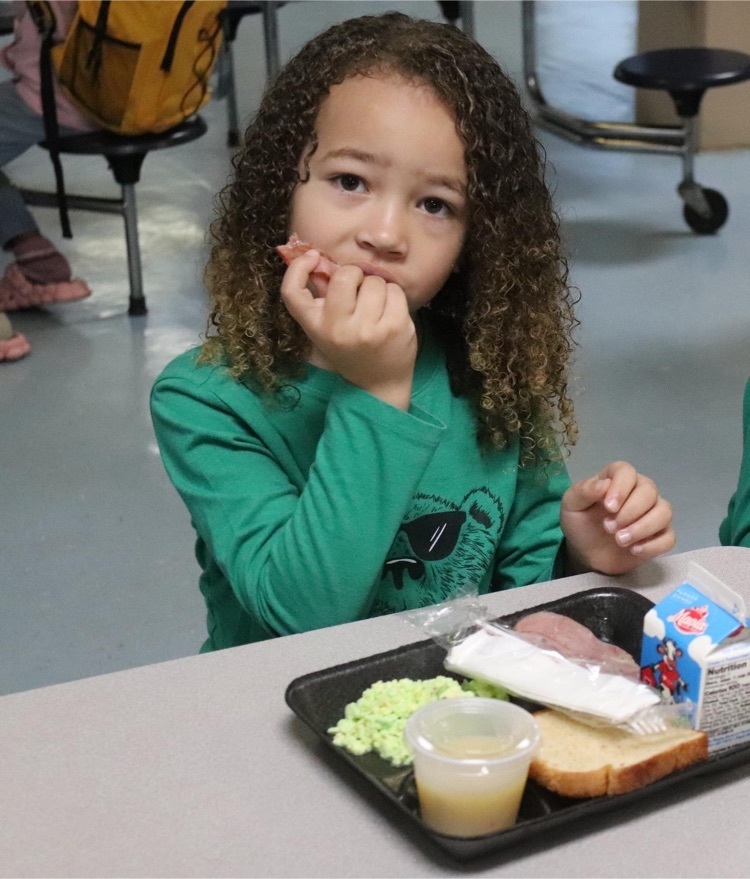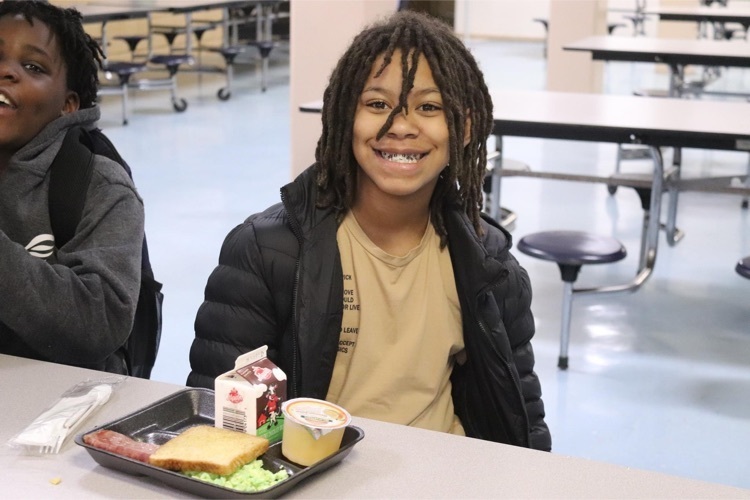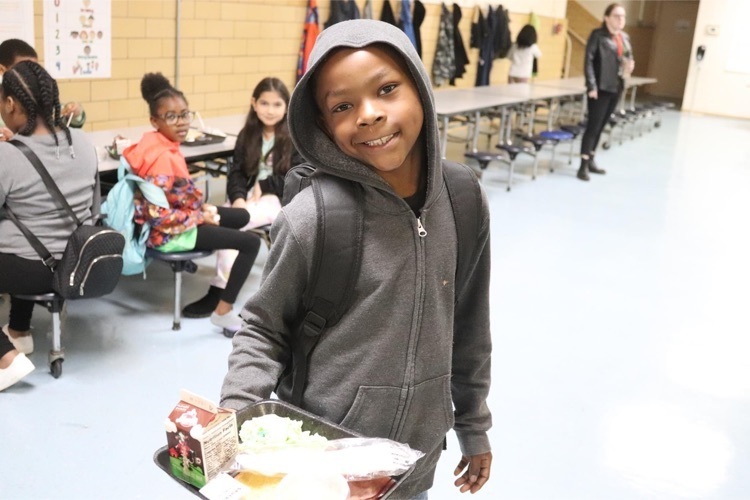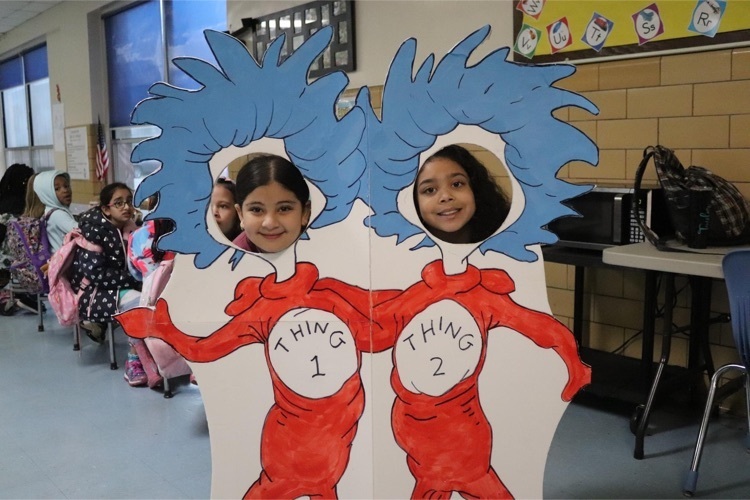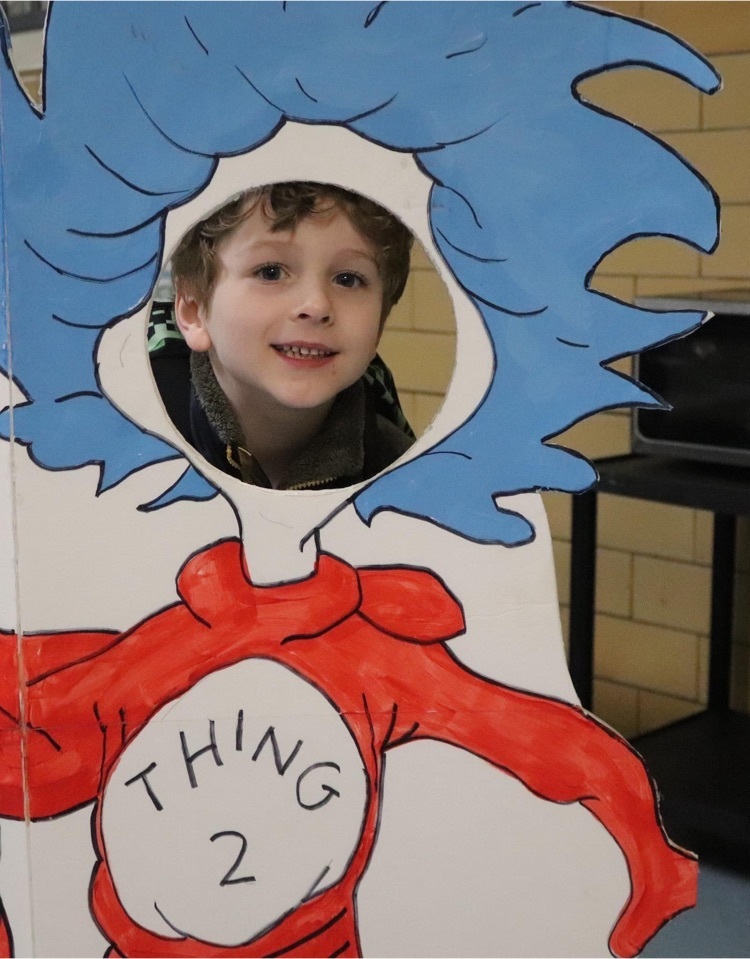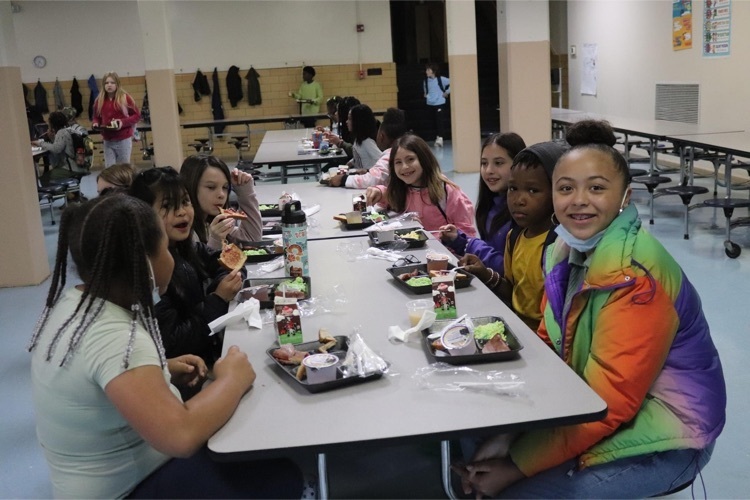 Our CELC students and staff were decked out in their Seussical best this morning for a special green eggs and ham breakfast in honor of Dr. Seuss' birthday!